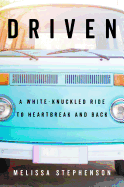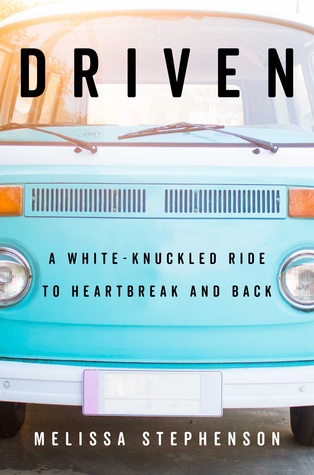 Some memoirs come with a timeline tagged by favorite songs. Some come with a back bar of whiskey and intermittent 12-step rehabs. Melissa Stephenson's
Driven
comes with a Craigslist of used cars that ferried her through a life of ambition tempered by a troubled family, especially her brother Matthew--who at age 29 put a Glock to his head, leaving her his red '79 Ford F-150 and a mutt named Early Times. The first book from Texas State University MFA graduate Stephenson,
Driven
shows a woman tangled in frayed family ties with an itch to bust out and become a writer, despite the devastating loss of her alcoholic brother, her divorce and two young children in her charge.
Born middle class in Columbus, Ind., Stephenson fondly recalls the family cars of her youth: the '68 VW Squareback; their first new car, a '78 sky-blue, slant-six Plymouth Volaré ("the model that came closest to the Platonic ideal of car ever made"); and a workhorse '88 Honda Civic. When she is old enough to win a scholarship to Michigan's Interlochen Arts Academy, she gets to choose her own whips: an '80 rust-brown Toyota Corolla and an '84 Saab 900, her gateway ride to college in Missoula, Mont. If the town was good enough for her writing idol Jim Harrison, she figures it might be the place for her. As she reflects, "I thrived on frayed clothing, blue highways, rivers with boulders the size of Volkswagens stranded midstream, and an approachable set of low expectations."
College opened more doors for her than just academics--road trips to San Francisco for Grateful Dead shows, hanging out with a boyfriend in Alaska and finally marriage to Josh, a musician and another would-be writer. While her brother Matthew was day-drinking in Georgia and in a bad marriage to the bass player for Nashville Pussy ("the culmination of his greatest loves: rock 'n' roll, questionable behavior, and powerful women"), Stephenson and Josh leave Missoula in a U-Haul truck towing her mom's '88 Civic to San Marcos, Tex., to pursue her MFA and give him time to write. With its triple-digit temperatures, Texas is not fun: "There is no good time to be outside, among the banana spiders, black widows, fire ants, scorpions, and feral cats." When she gets the call from her father about Matthew's suicide, she flies to Atlanta to help close up his Skyline doublewide and then road trip his truck back to Texas. The parents of a son, she and Josh return to Missoula with a second child on the way--and eventually divorce.
Car by car, Stephenson tracks the hills and valleys of her life as she finally comes to grips with her grief and a marriage that runs out of gas.
Driven
is a restless road trip of a memoir that ends with some contentment as Stephenson and her son tinker with the engine of their family '84 VW Westfalia Vanagon. --
Bruce Jacobs
, founding partner,
Watermark Books & Cafe
, Wichita, Kan.
Shelf Talker: In a passionate memoir, Stephenson finds comfort and freedom in the cars that grounded the turbulence and restlessness of her life.