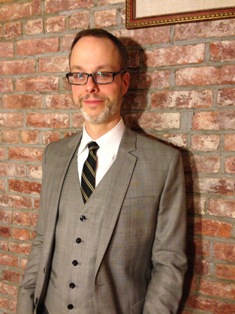 Nathaniel Marunas
After six years building the Quercus list in the U.S., publisher Nathaniel Marunas has left the company "to explore the next chapter in his publishing career," Hachette Book Group announced.
Marunas commented: "The process of building Quercus from scratch has been hugely rewarding, but also utterly consuming. Having poured myself into launching the business and helping it grow, it is time to take a brief sabbatical, focus on several projects close to my heart, and consider what other publishing adventures the future might hold."
Marunas may be reached via e-mail. Any inquiries about Quercus should go to Quercus marketing manager Elyse Gregov.