Sidewalk chalkboard signs were one of many ways indie booksellers celebrated Independence Day, including: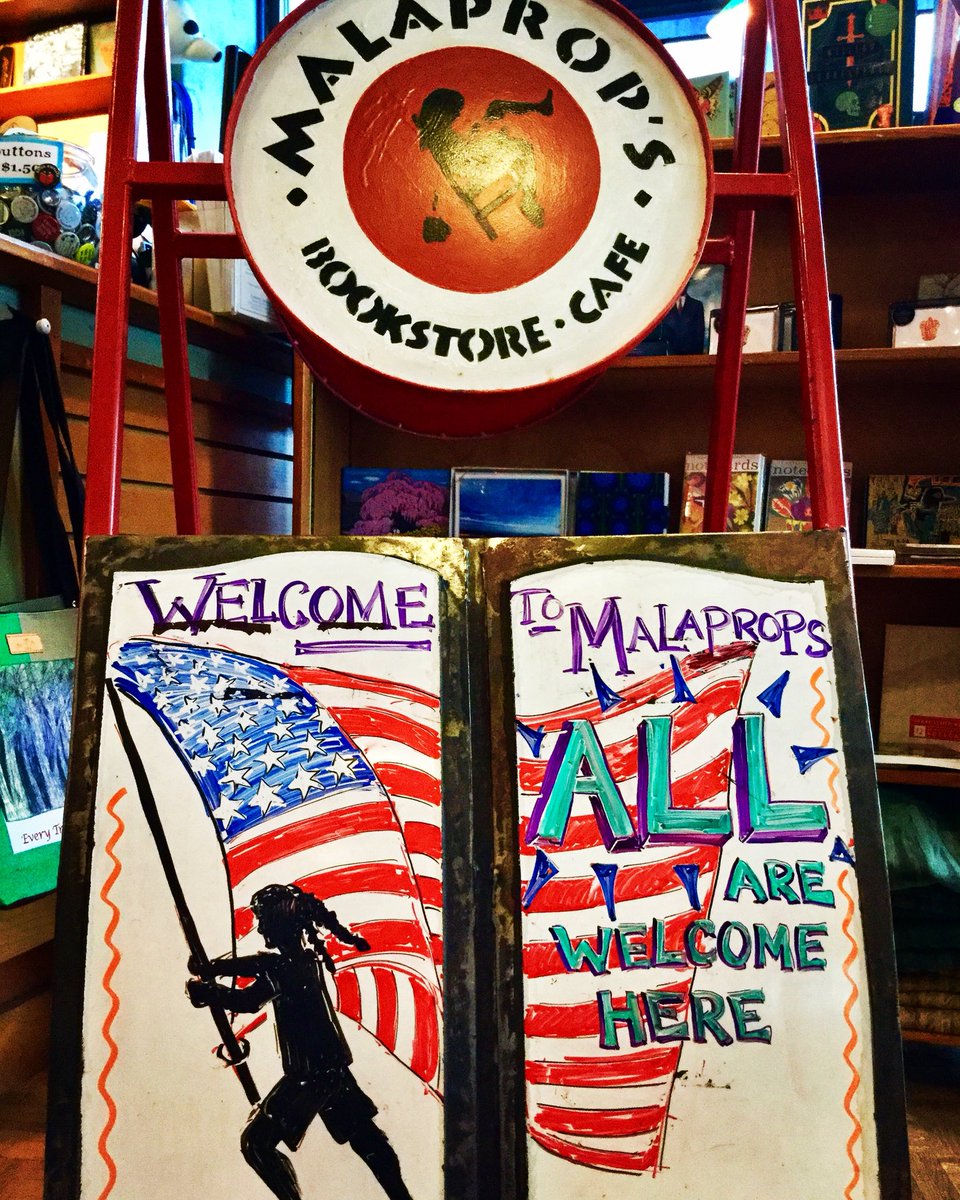 Malaprop's Bookstore/Café, Asheville, N.C.: "Patriotic.... today & everyday. #allarewelcome."
I Am Books, Boston, Mass. "Happy 4th of July! We will be open until 5 p.m. for all your independent reading needs."
The Neverending Bookshop, Bothell, Wash.: "Let us dare to think, speak and write." --John Adams.
Avid Bookshop, Athens, Ga.: "If you're like us, you're having some really complicated feelings about what it means to be living in the United States right now. We encourage you speak out, to resist, and to educate yourselves about how you can be a voice for the voiceless right now and always."
Sassafras on Sutton, Black Mountain, N.C.: "MochAmerica Great Again (a delusionally delicious treat)."