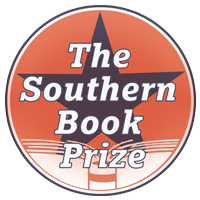 On Independence Day, winners were unveiled for the Southern Independent Booksellers Alliance 2018 Southern Book Prize (formerly the SIBA Book Award). These are the books that Southern bookstores were most passionate about and inspired the most "you've got to read this" and "handsell" moments in stores across the region because they "represent the best of Southern literature, from the people who would know--Southern indie booksellers," SIBA noted. The 2018 Southern Book Prize winners are:
Fiction
Women & family: Young Jane Young by Gabrielle Zevin (Algonquin)
Literary: The Last Ballad by Wiley Cash (Morrow)
Mystery, thriller & suspense: Gradle Bird by J. C. Sasser (Koehler Books)
Southern fiction: Before We Were Yours by Lisa Wingate (Ballantine)
Juvenile fiction: Tumble & Blue by Cassie Beasley (Dial); Flame in the Mist by Renée Ahdieh (Putnam)
Nonfiction
Biography & history: Coretta: My Life, My Love, My Legacy by Coretta Scott King (Picador USA)
Nonfiction: Tears We Cannot Stop: A Sermon to White America by Michael Eric Dyson (St. Martin's )
---
Mitch Johnson won the £1,000 (about $1,320) Branford Boase Award, which is given annually to the author and editor of the outstanding debut novel for children, for Kick. Rebecca Hill and Becky Walker, his editors at Usborne, were each presented with a hand-crafted silver-inlaid box.
Chair of the judges Julia Eccleshare, children's director of the Hay Festival, said, "Kick is an adventure story that connects U.K. readers with a boy living a completely different and tough life halfway across the world; it is a book full of humor and heart. At a time when many children's books seem to be looking inward, Mitch Johnson has written a book about a global issue, encouraging children to think about the way the world works, and even how they could effect change. But each of the seven books on our shortlist would be worthy winners of the award and are proof of the talent of children's writers and editors in 2018."
M.G. Leonard, last year's winner and a judge for the 2018 award, described Kick as "skillfully written and perfectly paced. Mitch Johnston has produced a fantastically original debut that champions hope, dogged optimism in the face of adversity, and friendship. This book needs to be on the bookshelf of every school library, not just because it will encourage empathy, but because it's a great book. Mitch Johnston is definitely one to watch."
Sharon Cohen and her editor, Sarah Lambert, were awarded a Highly Commended for The Starman and Me, published by Quercus.