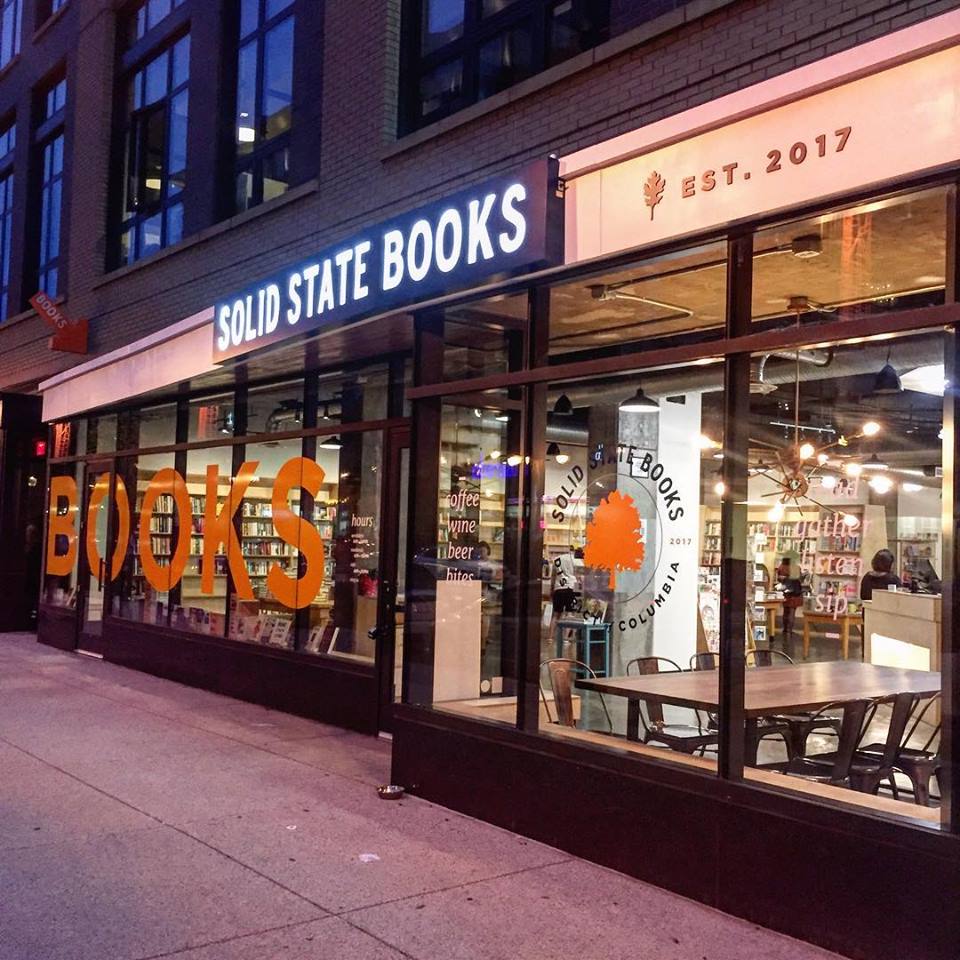 Solid State Books, a new bookstore in Washington, D.C., that moved into a permanent location on June 21 after operating for some six months as a pop-up shop, will host a grand opening celebration during the weekend of July 14.
Solid State's 4,300-square-foot space, which includes a bookstore and cafe, is located at 600 H Street NE in the Apollo, a large-scale residential and retail development built on the site of the former Apollo theater. The bookstore carries some 25,000 titles, along with stationery, gifts and sidelines, while the cafe serves beer, wine, coffee, snacks and more. Solid State Books holds community events for children and adults and hosts a variety of book clubs.
Plans for the grand opening include a storytime session and performance by a balloon artist in the newly completed children's section, which features a canopy of tree branches and handmade felt leaves. The store will also be giving away galleys with purchases all day, and customers will be able to enter a raffle for a chance at signed books and Solid State merchandise. Solid State will also host a Summer Reading Bingo game for kids, inspired by a similar event run by Avid Bookshop in Athens, Ga. The grand opening weekend will also mark the debut of the store and cafe's extended weekend hours for Fridays and Saturdays.
The store was founded last year by Scott Abel and Jake Cumsky-Whitlock, former longtime managers of Kramerbooks & Afterwords Cafe, and was a pop-up store at the Apollo before getting a permanent location there.
"We're grateful for the warm welcome we received when we opened our pop-up shop, and are excited to expand what we started there into a cultural and intellectual hub that serves our community," said Cumsky-Whitlock.
"In addition to joining the many small businesses which give H Street its unique character, we're fortunate to be in a very literary city and to be part of the thriving community of independent booksellers that help to make this city unique," Abel said.