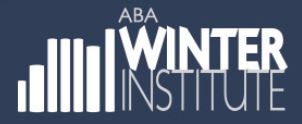 Pene Whitty, manager of University Book Shop Canterbury, and Ruth Bruhin, manager of Poppies New Plymouth, are Booksellers New Zealand's 2019 Winter Institute Scholarship winners. They will attend Wi14 in Albuquerque, N.Mex., next January 22-25.
"The opportunity to attend the ABA Winter Institute 2019 will give me a chance to see what is happening in the book industry on a world stage," said Bruhin. "I will be keeping my mind wide open, with particular interest in how indie stores have not just survived but thrived despite the many challenges of the industry. I hope to come home with a few great ideas that we can share."
Whitty noted that she "would love to see how the American stores are coping with the likes of Amazon and the fast delivery and free freight that they offer. How do they manage to grow their business and stay in business?"
The Booksellers NZ Winter Institute Scholarship is sponsored by Book Tokens Ltd., whose chair, Juliet Blyth, said, "My experience at WI in 2015 opened my eyes to the scale of American bookselling and what was possible, it was mind blowing and exciting. The books, the people, the opportunities, they're all there.... This is why Book Tokens believed in it enough to invest in continuing the scholarship."