Angela Maria Spring, owner of Duende District Bookstore in Washington, D.C., imagined her D.C. Dream Day for the Washington Post, which noted that Spring "opened a handful of teeny bookstores all across D.C. Duende District, her collaborative bookshop concept featuring authors of color, has two permanent locations--inside Union Market's Toli Moli and Mahogany Books in Anacostia--and pops up in a rotating selection of arts centers. Running all over town to tend to her displays is all in a day's work for Spring, but she'd choose the frenzy over being stuck in one location every time."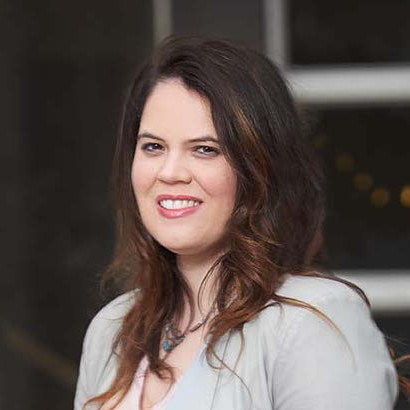 Angela Maria Spring
"It fits my personality," she said. "I really wanted to have this bookstore experience in a migrant sort of way."
On her dream day off, Spring "wants to run around and think about books," the Post wrote.
"I would head over to Sankofa Video Books & Cafe to browse their really wonderful selection and have what I think is the best chai latte in town," Spring said. "Then I'd keep walking to Walls of Books. I have a terrible book habit. It never fails that if I'm in a strange city that I'll go into a bookstore and buy something, because I'm touched in the head or something."