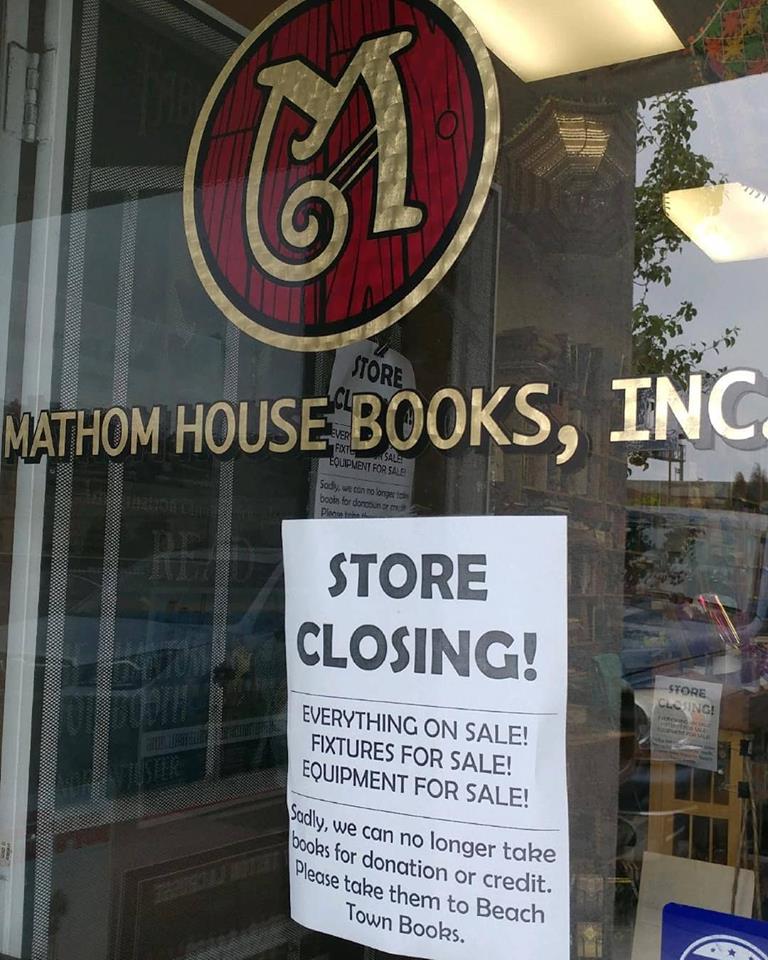 Mathom House Books, San Clemente, Calif., which primarily sells used books, along with some new books, is closing July 20, according to Lariat, the Saddleback College student newspaper.
"Our regular customers reacted sadly and some were frantic to save the store by proposing car wash sales to keep the doors open," Bill Anderson, owner of the bookstore for 10 years, told Lariat. "After the final close-out sales in the next weeks our plan is to redistribute the books to the other trade book store in San Clemente [Beach Town Books], an independent store in Los Angeles and a pediatric physician who plans to assist less fortunate."
Anderson added that many customers had migrated to e-books and that the areas with the highest turnover were the teens and kids book sections. "If I could do it again my focus would be teens and kids," he said. "I feel a successful store would need the community involvement by incorporating events rather than solely on a commerce level."