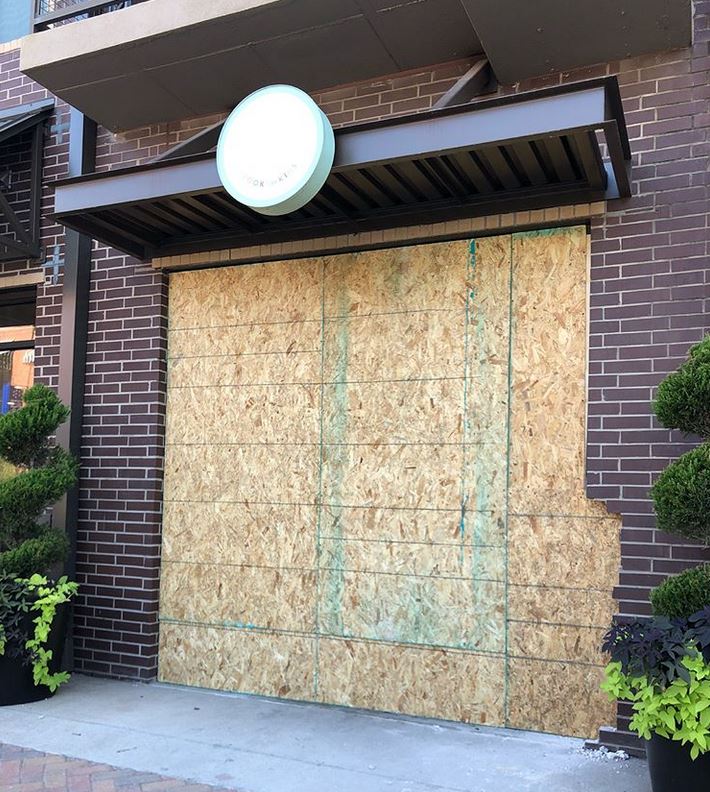 Commonplace Books, post-SUV.
A Mercedes-Benz SUV crashed through the entrance to Commonplace Books, Oklahoma City, Okla., yesterday and landed inside the children's section, NewsOK reported. Store owner Benjamin Nockels said he was grateful no one was injured in the mishap, which ended with the vehicle almost completely inside the bookshop.
"It sounded like a truck hit the building. It was explosive," said Nockels, who was in the store's attached cafe space when he heard the accident and immediately worried about one of his daughters, who was inside the bookstore. "I called out her name. I was mostly grateful that everybody was okay. It's just stuff that can be replaced."
Commonplace Books, which opened last year, "has become a popular retail destination in the growing Midtown neighborhood," NewsOK wrote, noting that the bookstore "is in the process of opening an attached cafe and has recently added sidewalk seating. Nockels said he views the bookstore as much more than a business, but instead a living room for the city. He regularly offers customers a drink and refers to his employees as family."