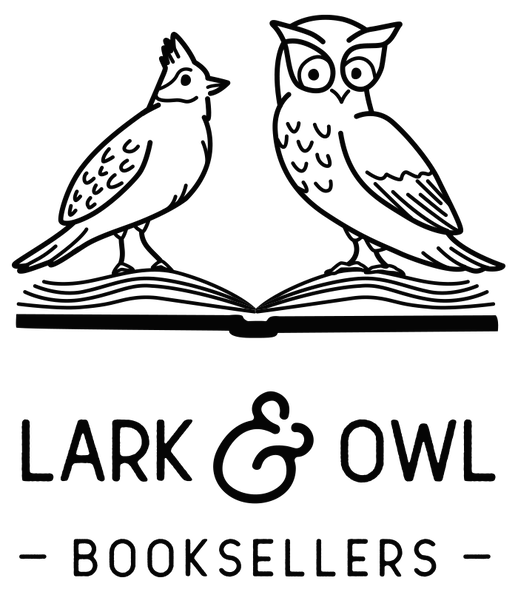 "It's been so exciting really. People have been starved for a bookstore here," said Jane Estes, the project manager and leader of the 10-woman ownership team behind Lark & Owl Booksellers, opening in Georgetown, Tex., this October. The 3,500-square-foot store will sell all new, general-interest books for children, teens and adults, with a section devoted to local and regional authors. The cafe, meanwhile, will serve coffee, tea, seasonal snacks and a selection of premium cocktails. "The word we keep using for the books and retail and the menu for the cafe is curated," Estes added. "We want to offer something special."
Estes and her colleagues have ambitious plans for events and programming, which will be supported through a successful Kickstarter campaign that they launched on June 1. By the time the campaign closed on June 22, they raised a total of $35,500 from more than 330 backers, and with that money the Lark & Owl team plans to host student poetry competitions and spoken-word performances, story times in multiple languages and community book club events, as well as offer interpreters for American Sign Language. Some of the Kickstarter funds will also go toward creating interactive displays in the store's children's section.
"We wanted everybody [in the community] to feel like they could be involved," said Estes, of the reason behind launching a Kickstarter. The campaign funded at 117%, and the team is busy packaging up tumblers, tote bags, T-shirts and other backer rewards. "We couldn't be more thrilled."
Estes, who is a writer and has ample experience working in retail and with nonprofits, explained that Lark & Owl grew out of an author events series she began running four years ago. Georgetown had no bookstore, and after a book club that Estes had been part of disbanded, she decided to invite some authors from Austin to come up and do something of a private book signing and author talk. Since then, Estes has brought in 20 authors, and for an event last December she invited a panel of children's authors. The event was a huge success, with attendees buying stacks of books.
"That was kind of the light-bulb moment," recalled Estes. At the same time, other changes in her professional life suddenly gave her the time and room seriously to consider opening a bookstore. "It was like a runway lit up."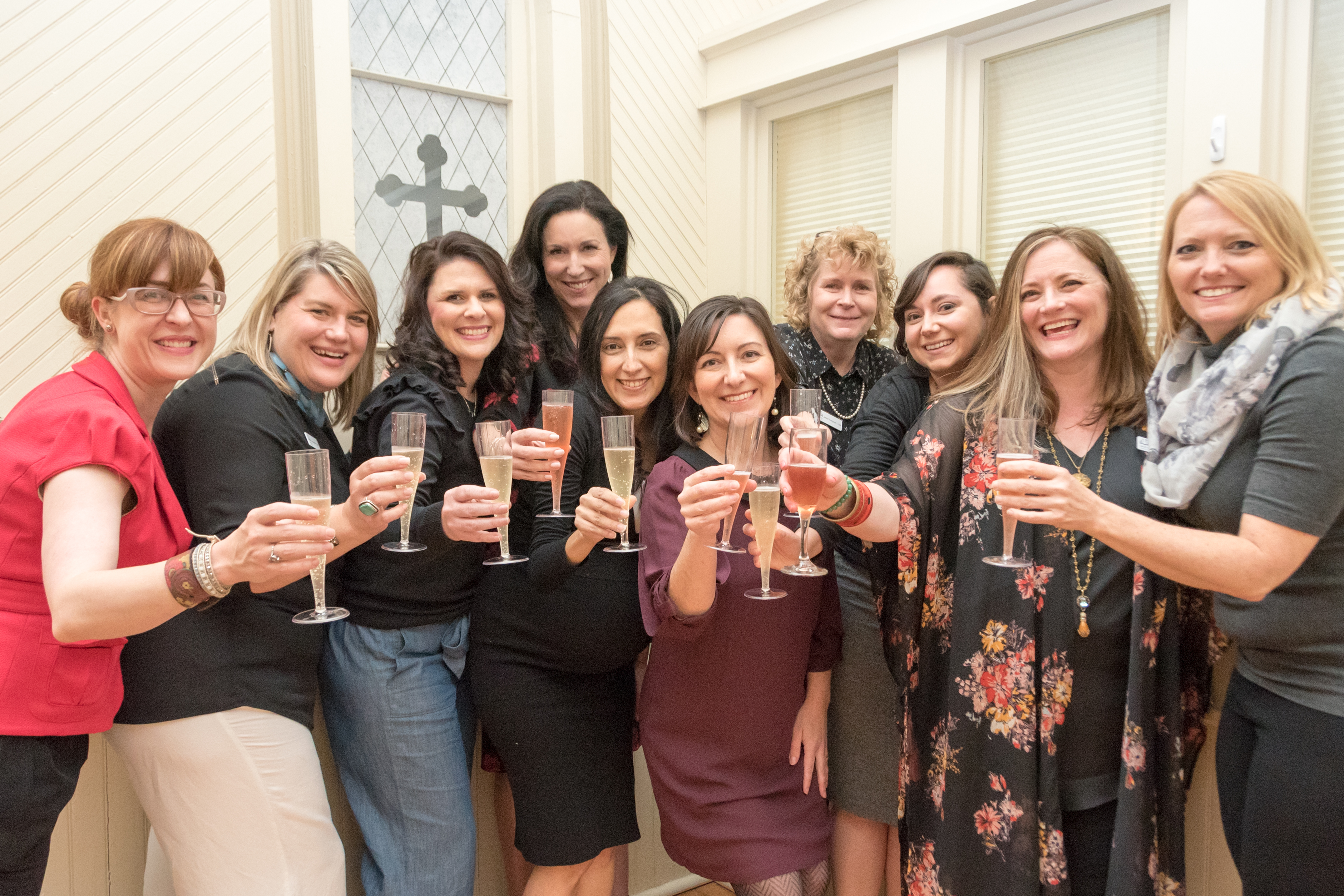 Lark & Owl partners (l.-r.) Rachael Jonrowe, Amanda Parr, Kristin Rountree, Kelly McClennahan, Mari Ramirez, Misty Adair, Janet Thompson, Sara Ramirez, Jane Estes and Kristina Moore (photo: Phil Butler)
She saw the community's desire for a bookstore and had a sense of the potential, but felt that she couldn't do it alone. For help, Estes turned to a group of her closest friends, among them a CPA and an attorney, and started discussing the idea. Soon, nine of her friends were on board. Estes said that all of the co-owners have day jobs, some have experience in the book business, and each has brought her own particular skill set to the group. "These are all really talented, strong, kick-ass people," she said. "They've spent a lot of time in the work world and in the volunteer and nonprofit world. They've all been in challenging situations."
With Estes serving as project manager, the group of 10 split into smaller teams covering retail, design, book buying, marketing, social media strategy and more, which the group refers to as swim lanes. There is a team leader for each swim lane who is responsible for planning and reporting back to the larger group.
While Estes acknowledged that the "timeline gets tighter everyday," Lark & Owl is on track to open in October. The team has found a space near Georgetown's downtown square that is adjacent to a well-known restaurant called Monument Cafe. The book-buying team has set up accounts with wholesalers and publishers and is working on an opening order; the retail (sidelines and nonbook) team has contacted vendors and has commitments already; shelving has been ordered; and Lark & Owl is going through the permitting process with the city.
Estes reported that once the store opens, they will hire some new staff members to help work the bookstore and the cafe, but all of the team members will still take turns working at the store. "It's important for us that our community can come in and see Jane and Kelly and Rachel and everybody else there," she said. "All 10 of us plan to be the faces of the bookstore." --Alex Mutter