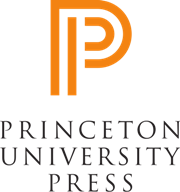 Princeton University Press has launched PUP Audio, which will publish a mix of new and recent backlist PUP titles. PUP Audio books will be available globally across a variety of platforms and libraries, with no exclusive deal for distribution, and will be done in partnership with Sound Understanding, a U.K. production company.
The inaugural list includes the following titles: On the Future: Prospects for Humanity by Martin Rees, Britain's Astronomer Royal; Gods and Robots: The Ancient Quest for Artificial Life by National Book Award finalist Adrienne Mayor; Making Up Your Own Mind: Thinking Effectively through Creative Puzzle Solving by Ed Burger, a mathematician and president of Southwestern University; and Workers' Tales: Socialist Fairy Tales, Fables, and Allegories from Great Britain, edited by children's book author Michael Rosen.
Princeton University Press director Christie Henry commented: "Recognizing the importance of listening as a fundamental component of learning, and with a mission to contribute to the growth of knowledge, we believe audio publishing offers an exciting opportunity to engage listeners and animate book-based conversations the world over. We are keen to adapt to ever-evolving new technologies to ensure that PUP content reaches a diverse and dynamic community, and audiobooks speak to this commitment."
Digital and audio publisher Kim Williams added: "The growth of the audio market for nonfiction has been dramatic in recent years, and alongside the many people trying the format for the first time, there is a growing cohort of loyal audio consumers for whom audio is the first choice of format. PUP has benefited from the expertise of audio consultants and the many listeners among our staff in developing PUP Audio, and we look forward to publishing audio editions of the highest production and narration standards, and promoting them alongside our print and e-book editions."