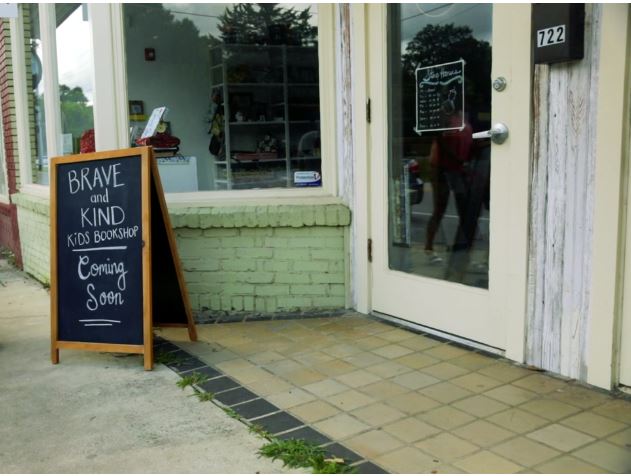 Brave and Kind Kids Bookshop, located at 722 College Ave. in the Kirkwood neighborhood of Decatur, Ga., has launched a crowdfunding campaign "to help chip away at some of the start-up costs," said owner Bunnie Hilliard, who added that she is "working hard to spread the word about our mission and plans will be a mainstay of great kids books, enriching workshops for families and great service rooted in community and connection."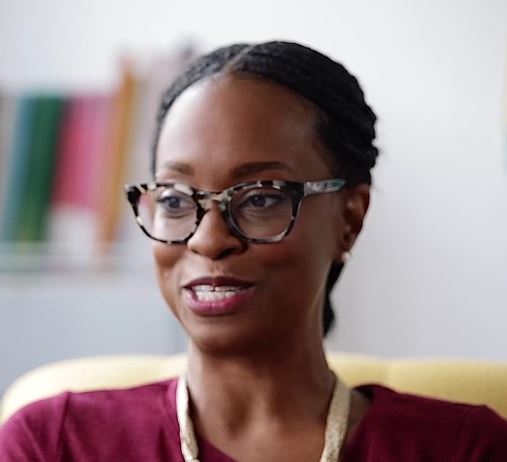 Bunnie Hilliard
Hilliard noted on her Indiegogo page that she "plans to carry a beautiful and inspiring mainstay of new and classic kids books for ages zero through young adult with a section for parents too."
Dedicated to being a community resource, she also plans to have a "mini cafe with coffee, sweets, and a carefully curated small array of organic kids beverages and snacks"; regular events such as story time "for our youngest readers and book club meet-ups for various interests and ages"; Reading Room and Study Hall times after school; creative writing, "Speaking with Confidence" and other workshops designed specifically for kids; evening events for a parent-child date night; Service Saturdays designed to provide kid friendly and family community service opportunities; and a small second-hand book section.
"I have a vision of fostering a tribe of brave and kind kids with a love of reading who will change the world," Hilliard observed. "I started a book club for both of my kids (now 9 and 6) when they left preschool as a way to keep up friendships as we went off to different elementary schools. But also to form a positive connection with books and reading and sharing and friendship (and snacks, because what's better than books and snacks?). Brave and Kind Kids Bookshop is dedicated to helping families find the books and the space that will inspire them to be Brave and Kind for themselves and for the world."