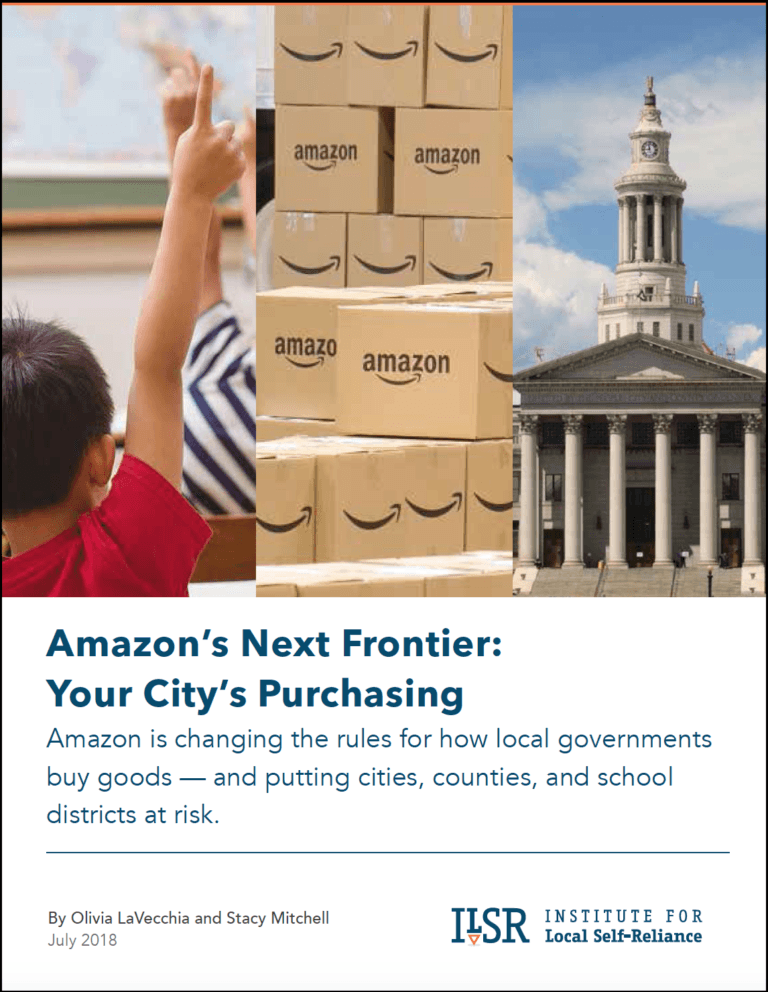 A new Institute for Local Self-Reliance report called Amazon's Next Frontier: Your City's Purchasing, has identified four major risks associated with Amazon's recent U.S. Communities contract for supplying local governments with office and classroom supplies, library books and electronics, Bookselling This Week reported.
The contract, which Amazon was awarded last year, could generate as much as $5.5 billion over an 11-year term and has been adopted by more than 1,500 jurisdictions around the U.S., including schools and government agencies. And, according to ILSR, that contract fails local governments in four ways: process, cost, service and terms and transparency.
In terms of pricing, the contract breaks from established norms when it comes to public procurement, as Amazon uses dynamic pricing rather than guaranteeing fixed pricing. The ILSR noted that schools, governments and other public institutions are locked into a long-term contract in which prices could "quite possibly" become inflated.
The report also points out the anti-competitive nature of the contract: the request for proposal was "written in such a way that no other company could meet the requirement," and Amazon's argument that the Amazon Marketplace allows governments to continue to purchase from local vendors rings false. Because Amazon charges a 15% fee for all Marketplace vendors, local vendors would likely have to raise their prices to accommodate the fee and thereby be unable to compete with Amazon's prices.
Missing too from the Amazon-U.S. Communities contract are the normal "standards of transparency usually mandated by public procurement agreements." According to ILSR, Amazon was able to rewrite its contract terms and in the process added a provision stating that they will not only be notified if someone makes a public information request about the contract but also be allowed to "intercede and lobby that the information not be disclosed."
More information about the contract, and what booksellers can do to let their local governments understand the associated risks, can be found on this action sheet.