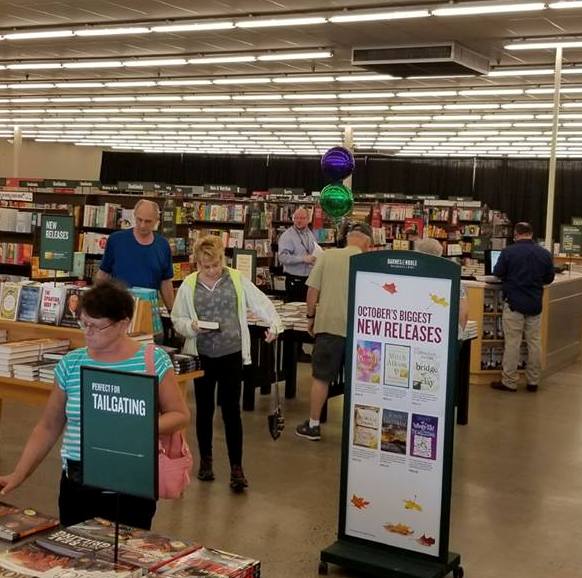 B&N's temporary store in Wlikes-Barre.
Three months after being severely damaged by a tornado, the Arena Hub Barnes & Noble in Wilkes-Barre, Pa., opened a temporary pop-up store in the East End Center yesterday, the Citizens' Voice reported. B&N has signed a six-month lease to occupy the 30,000-square-foot former Sears Outlet store that closed in June last year. Work continues at the Arena Hub store, though a reopening date has not been set.
On its Facebook page, B&N announced the opening and posted: "Thanks and gratitude to all of you for your patience and understanding as we worked this summer to get the new place ready. See you Thursday!"