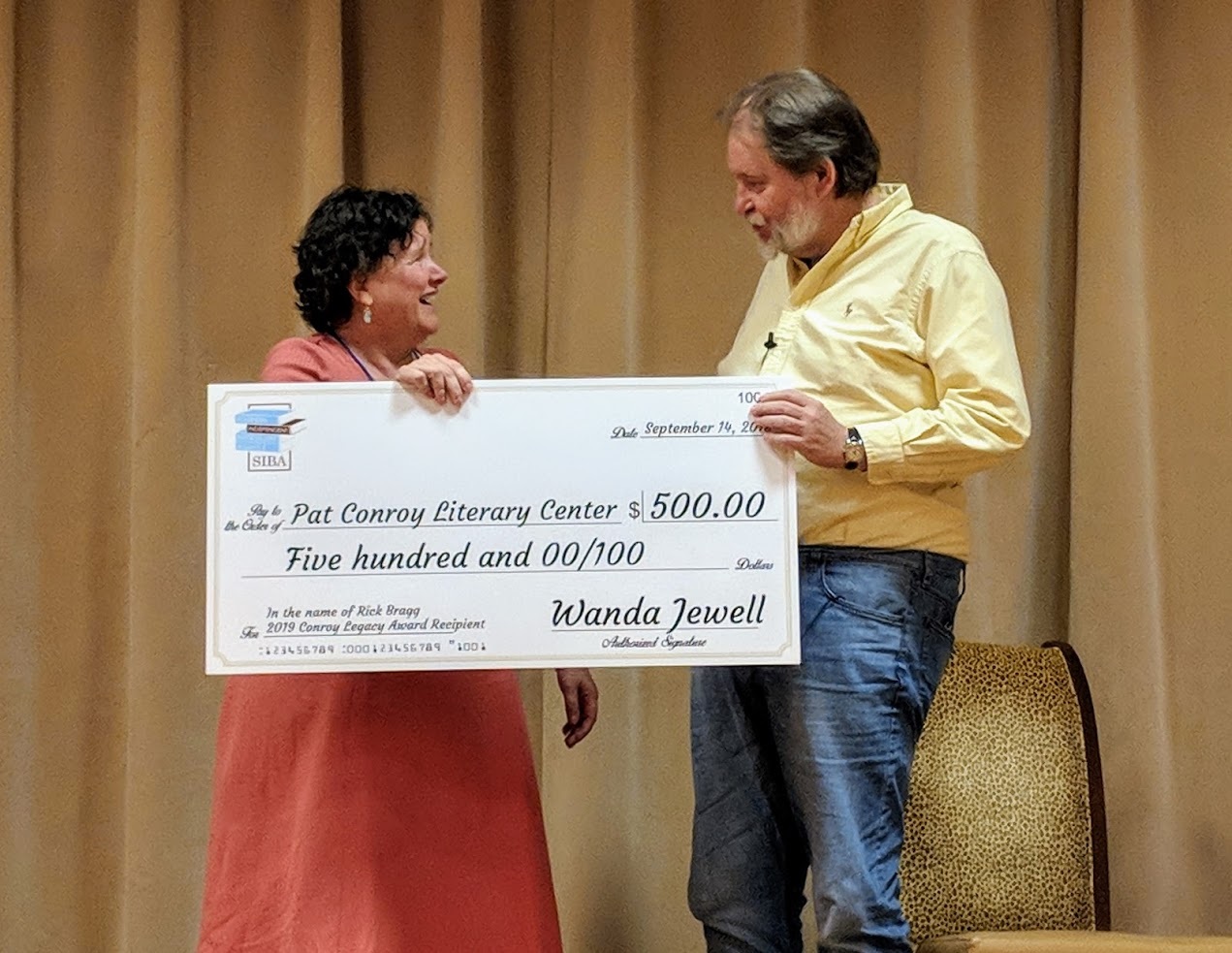 Pulitzer Prize-winning author and journalist Rick Bragg has received the 2019 Southern Independent Booksellers Alliance Conroy Legacy Award, which recognizes writers "who have achieved a lasting impact on their literary community, demonstrated support for independent bookstores, both in their own communities and in general, written work that focuses significantly on their home place, and supported other writers, especially new and emerging writers."
Bragg received the award from SIBA executive director Wanda Jewell, at yesterday's opening breakfast at SIBA's fall conference, taking place in Tampa, Fla., this week.
The award was created to honor the example set by beloved Southern author Pat Conroy. SIBA will make a donation to the Pat Conroy Literary Center and to the Margaret Bragg Scholarship for first generation college students at Jacksonville State University in Jacksonville, Ala., in the winning author's name. Bragg is also a contributor to Our Prince of Scribes: Writers Remember Pat Conroy, edited by Nicole Seitz and Jonathan Haupt (Univ. of Georgia Press).
"I heard Pat Conroy read his work aloud and it will almost make you abandon this craft for good and take up something like brick laying," said Bragg. "The elegance and beauty of it always, across decades, made me think 'Oh, so this is what it is supposed to sound like, be, linger in the mind.' The fact he once said good things about my own work made me walk on air. I mean it, my step was lighter somehow. To be presented his award by people who have been with me since the beginning of my writing life, in his name, is as fine a thing as I can ever expect."