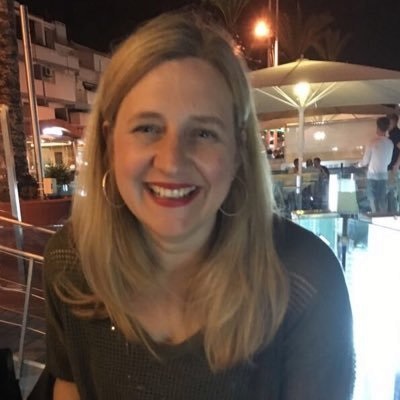 Mandy Archer
Mandy Archer has joined Bloomsbury Children's Books to head up its Harry Potter publishing team, effective September 18. The Bookseller reported that as editorial director and head of brand, a newly created role, she "will lead the creative team driving Bloomsbury's brand development program and be responsible for the long-term Harry Potter publishing strategy." She will report to director and editor-in-chief Rebecca McNally.
Archer has been a freelance publishing consultant and collaborated with Bloomsbury on the 2017 Harry Potter History of Magic books and exhibition at the British Library. She co-founded editorial and design studio 38a The Shop and was previously creative head of children's books at BBC Worldwide.
She described the prospect of working on the Harry Potter list as "every editor's dream come true and an opportunity I could not resist." McNally added: "It matters very much that everything we do with this extraordinary brand shows our commitment to quality and integrity and I'm delighted that we've persuaded the wonderful Mandy Archer to join our team and lead this next stage of publishing magic."