"As I was loitering along the High Street, looking in disconsolately at the shop windows, and thinking what I would buy if I were a gentleman, who should come out of the bookshop but Mr. Wopsle." --Charles Dickens, Great Expectations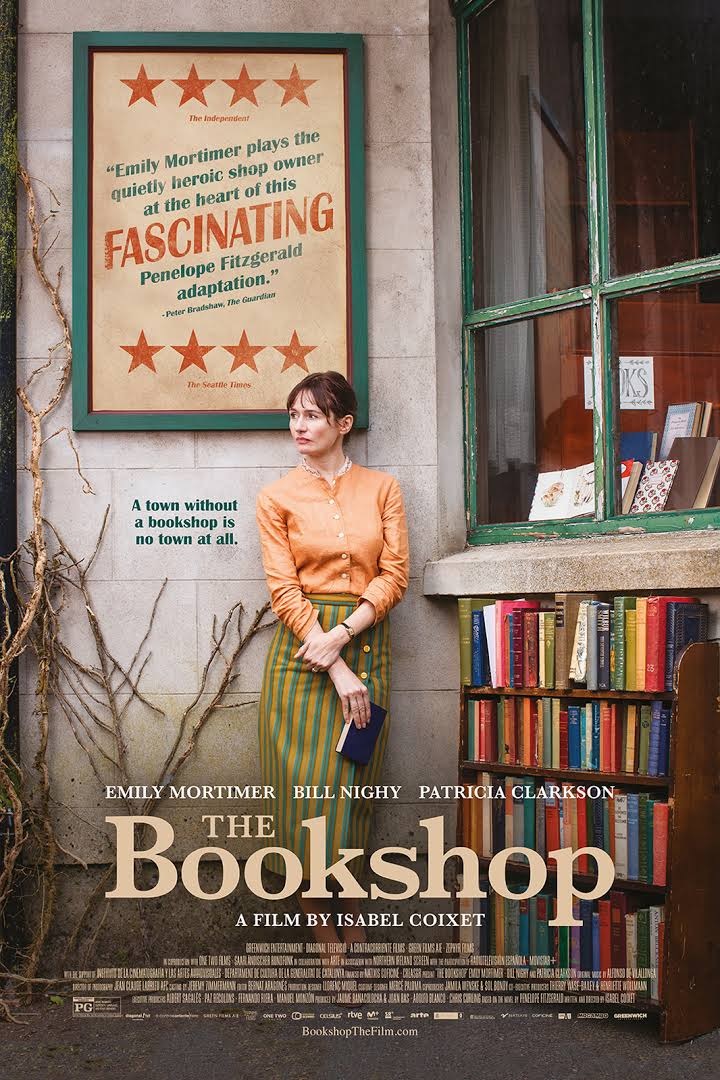 Last week I considered the mystery of why so few experienced booksellers had applied for an extraordinary tropical resort bookselling gig. Then I saw Isabel Coixet's film adaptation of Penelope Fitzgerald's novel The Bookshop, which sparked further thoughts about the whole "I've always dreamed of opening a bookstore" fantasy.
"The Bookshop is an example of what is called 'a hard sell,' " David Nicholls wrote in his introduction to the 2015 reprint edition of Fitzgerald's novel. "It could make a fine film, but a faithful adaption would have to take on board the author's refusal to provide easy or comforting answers.... Penelope Fitzgerald defies those clichés with glee, and this is precisely what makes her a great novelist. Expectations are constantly denied, explanations withheld."
Expectations, great and otherwise, "are constantly denied." The Bookshop is a bookseller fantasy beatdown. I should have remembered that when I suggested about a year ago that Coixet's upcoming film might eventually "become a viable, 21st-century movie allusion alternative" to that perennial media darling You've Got Mail, which is referenced in 80% of bookstore news coverage. It probably won't, but that's no fault of the excellent film, which takes some liberties with the novel--especially the ending--that I don't begrudge at all.
No book was harmed in the making of this movie. As Neil Gaiman tweeted recently in response to a fan's concerns regarding the upcoming Good Omens adaptation: "The book is the book. The people in your head are your people."
Great bookshop expectations pop up everywhere I look lately. Dutchman Ceisjan Van Heerden just won a Welsh bookshop in a raffle. The Guardian reported that Paul Morris, who opened Bookends in Cardigan four years ago, "wanted to give someone else the chance to realize their dream of running a bookshop. Over the last three months, anyone who spent more than £20 (about $25) was eligible to be entered into a raffle to win it."
Expressing shock at the news, Van Heerden said: "I love books and read a lot and just happened to be in the shop when a TV crew was making a film about Paul's decision to raffle it off and I bought a ticket." He officially takes over Bookends November 5 and is planning to run it with an online friend from Iceland that he's never met but who's moving to west Wales. "It might sound strange, but we are sure we can make it work. It is just an amazing opportunity," Van Heerden added.
What could go wrong? I'm working on that screenplay now. And yet, and yet... the tiny bookshop that could fantasy is not always doomed by delusionally great expectations. Otherwise the dream could not sustain itself.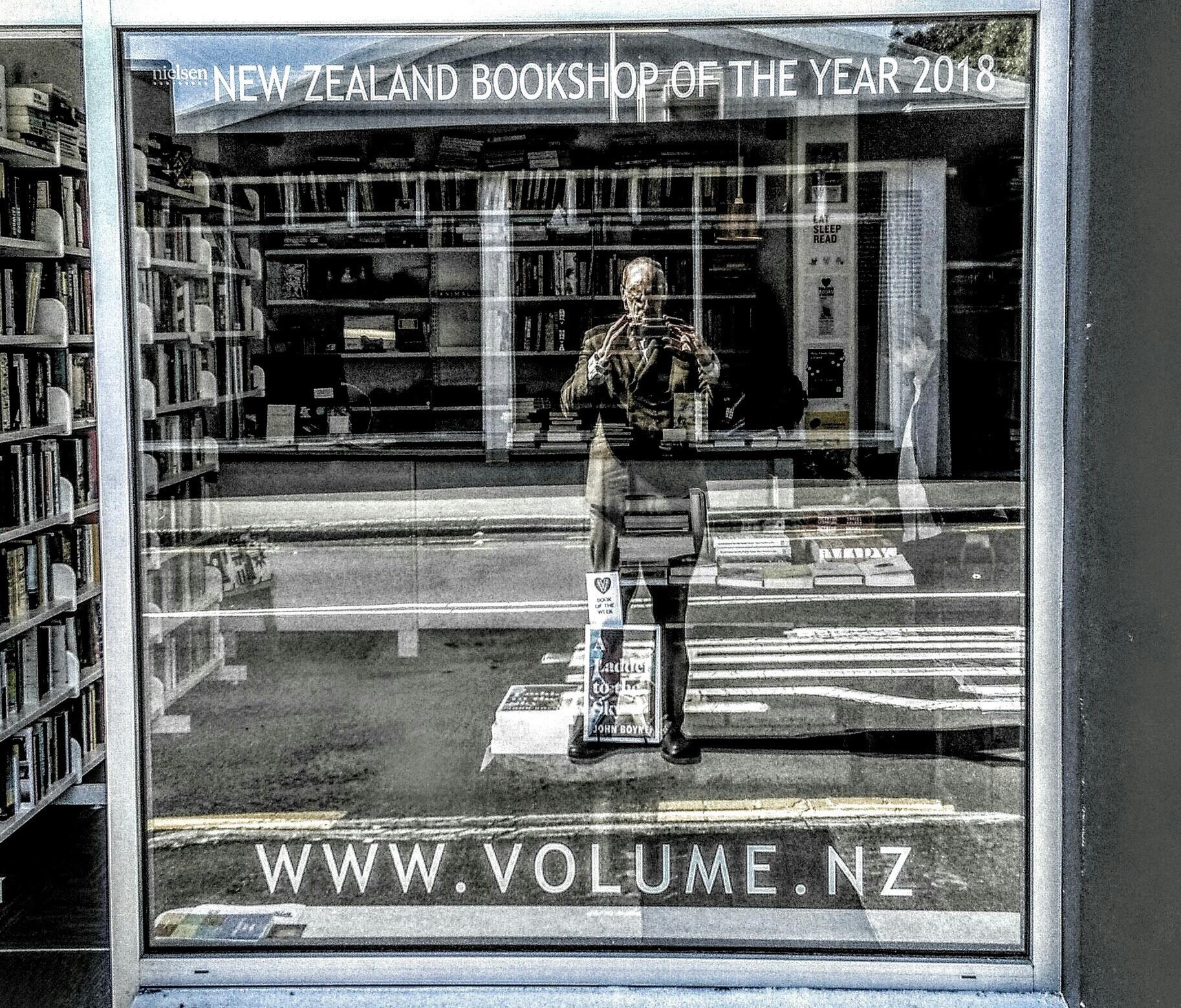 Consider Volume, which was recently named New Zealand Bookshop of the Year after only 20 months in business. In an op-ed for the Nelson Mail, Ro Cambridge wrote that the Nelson shop is "located on a street with little foot-traffic, and virtually no car parking. It's got hardly any room either, barely any history and does no advertising. On the main street, only a short walk away, there are three other shops selling books.... Volume is small but mighty, and its diminutive size hasn't held it back from taking some giant strides."
Volume is run by co-owners Stella Chrysostomou and Thomas Koed, "a tag-team of only two" who "are paddling furiously below the placid surface of their little bookshop, but there's no evidence of that when you drop in to browse. The shop always feels tranquil and quietly welcoming," Cambridge observed. "Stella and Thomas always have time to talk. You feel truly met, just as you are, and welcomed via the world of books, into dialogue, ideas, understandings, connection. Although there's no dumbing down, there's no condescension either. They built it, and just like the movie, we came."
The Field of Dreams reference is a refreshing alternative to the You've Got Mail analogy. Volume's owners have succeeded "because in part, they made us fall in love with them and their enterprise. We fell in love with them because of their chutzpah, their brains, their style and their deep interest in books and people. We fell in love with their enterprise because it says something about the power of a community of interest, the triumph of small over big, the personal and individual over the impersonality of the mass-marketed. Though we hardly knew that's what we longed for, we fell in love with it when it appeared."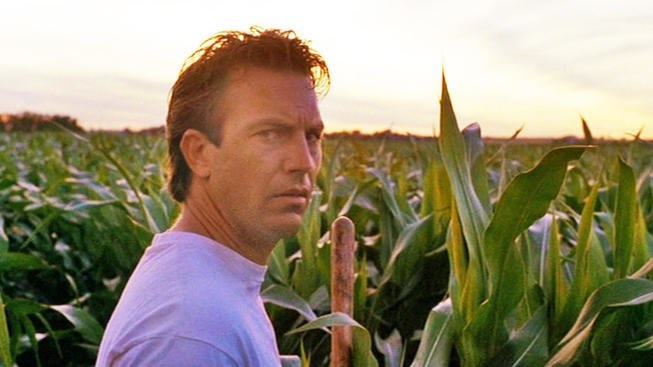 Field of Dreams, she added, "is a strange mix of the utterly prosaic and real, and the utterly magical and mysterious, and yet it works. So does Volume. That magical experience of finding something you never thought possible is possible at Volume. By combining realistic business practices, with their own brand of magic, Stella and Thomas have created something highly unlikely: a tiny but successful bookshop on small one-way street, in a small town, in a small country, 1,000s of miles from anywhere. They built it. And we have come."
Bookshop of Dreams, anyone?