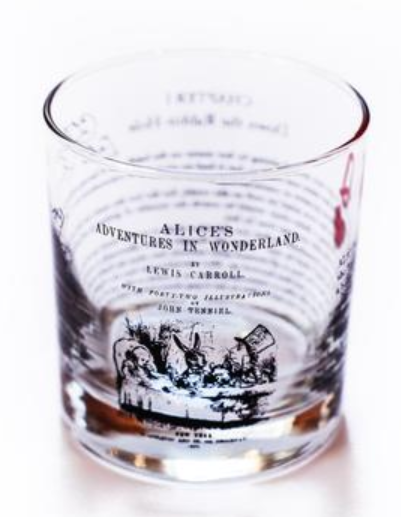 Print: A Bookstore in Portland, Maine, does particularly well with letterpress greeting cards, glassware and pencils, co-owner Josh Christie reported. For greeting cards, he pointed to Gray Day Studio, which is owned by an artist in nearby Freeport, Maine. When it came to glassware, he said that rocks glasses made by Uncommon Green, featuring the first pages of classic novels, are always popular. The store's go-to pencil line comes from Sweet Perversion, and their products feature "dirty, punchy phrases on them," such as "Bless Your Heart, Bitch," "Bossy As F--k," and "I Hate Pants." And for children's sidelines, Christie mentioned the company MerryMakers, which creates dolls and plush toys based on popular children's books.
Print made its first foray into selling food products recently when Christie brought in chocolates made by Mayana Chocolate, in Wisconsin, and Taza Chocolate, which is headquartered in Somerville, Mass. Christie also noted that he strives to bring in products made in the U.S. The store's journals, for example, come from Field Notes and Shinola. He cited the Vermont company BLD Designs, which started in the early 2000s to sell Bush's Last Day bumper stickers, buttons and more; the company is back with a variety of Trump's Last Day merchandise.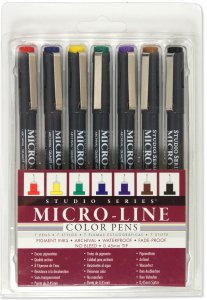 In Seward, Neb., the bestselling sidelines at Chapters Books & Gifts are children's toys. Owner Carla Ketner said that she "loves" PlusPlus building toys and that Klutz activity kits have made something of a comeback lately. As far as other sidelines, Peter Pauper's Studio-Series Micro-Line Pens have been selling well, and Ketner noted that this summer, anything related to "Bible journaling" has been big for her store. Socks have also been doing well, particularly Notes to Self socks, and Ketner has recently brought in clear purses, although she wondered if they came a little too late for the start of the fall sports season.
When asked about perennial favorites, Ketner said that generally speaking, anything Harry Potter-, John Deere- or Nebraska Huskers-branded moves very well. Melissa & Doug toys are "always a hit," as are Squishables, although other types of plush don't typically do well. The game Tenzi is very popular, while Springbok and Ravensburger are the store's most popular jigsaw puzzles.

Emotion Gallery bookmark
Waff journals and Emotion Gallery 3D bookmarks, meanwhile, have been "long-time favorites." And when it comes to locally made sidelines, Ketner pointed to Baker's Chocolate Meltaways, which are made in Ashland, Neb., and wooden palm crosses, which are handmade by a local group of retirees called the Cross Makers of Seward.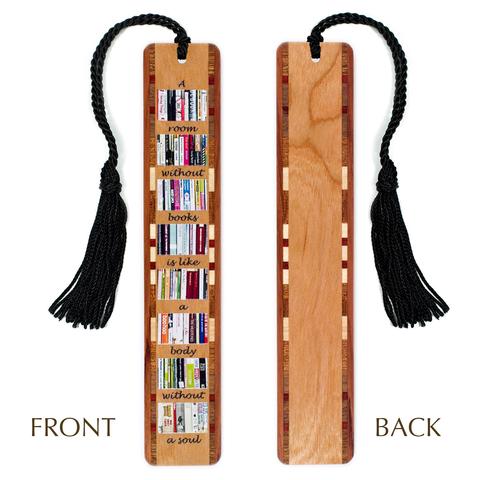 Mitercraft bookmark
For Deb Mersereau and Maureen Dooley-Sroufe, owners of Cannon Beach Book Company in Cannon Beach, Ore., art supplies from wholesaler C2F in Beaverton, Ore., make up a consistent portion of the store's sideline sales. Cannon Beach Book Company-branded cloth bags, which are made by a company in India out of pieced-together scraps, are "ever popular." The company that produces them also makes table linens and, because of the way they are assembled, each bag is unique. Blue Q Socks, "some sweet and some sassy," sell well, as do Peepers reading glasses--the co-owners reported that people sometimes buy multiple pairs of Peepers at a time. Journals are another big mover for the store, and some popular lines include Moleskine, Studio OH!, Paperblanks and Peter Pauper. Another important sideline is a wooden bookmark made by a company in Washington state called Mitercraft; Cannon Beach offers bookmarks with the store's logo as well as others with various designs.
While the store does not carry toys as such, they do carry a variety of games for children and adults, especially during the busy summer months. Most of their games, they said, come from Chronicle. Cannon Beach gets its calendars from Small Changes in Seattle, Wash., and more recently, the store has started bringing in a variety of boxed cards. Mersereau and Dooley-Sroufe say they've been "amazed" by the sales. --Alex Mutter
If you are interested in having your store appear in a future Sidelines Snapshot article, please e-mail alex@shelf-awareness.com.