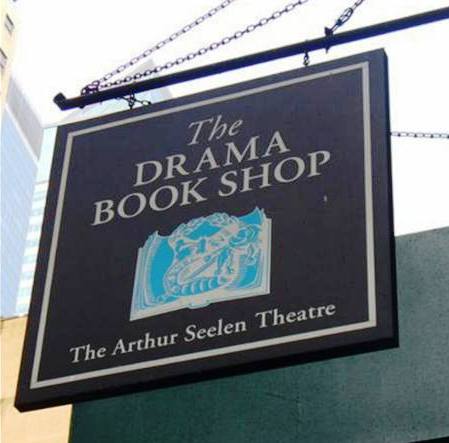 Following Drama Book Shop's announcement last week that it will close when its lease ends in January, the New York City theater community is rallying to help the store financially and to find a new location. For one, supporters have started a GoFundMe campaign with a goal of raising $20,000 to help "find Drama Bookshop a new home." So far, it has raised more than $5,000.
And again Lin-Manuel Miranda, creator of Hamilton, is helping the store. Last week he called on his many Twitter followers to help the store by making purchases there and called on other playwrights and authors to go to the store and sign copies of their books to boost sales. (In February 2016, when the store was heavily damaged by flooding from a broken pipe upstairs, he led fundraising efforts for the store to make repairs and replenish stock. Early in his career, Miranda used the bookstore's basement theater space to pen and stage early performances of In the Heights, his breakout Broadway hit.)
On Thursday, Miranda stopped by the store "to sign materials related to In the Heights, Hamilton as well as his recently published book, Gmorning, Gnight!, all of which sold out at the store in about 30 minutes," according to Broadway News. Other playwrights, including In the Heights book writer Quiara Alegría Hudes and Kristoffer Diaz, also signed their works at the store Thursday.
Hudes told Broadway News that the "bricks and mortar community cannot be replaced. It is the bedrock. Gathering spaces are how we build traditions, where we grow generations. Ask any young playwright or actor who's ever stepped foot in New York--was the Drama Book Shop a mecca for your path of learning, a sanctuary for your heart?
"These play scripts are not found on the shelves of major retailers. The Drama Book Shop is a treasure chest containing rare finds. It is part of what makes New York so special."