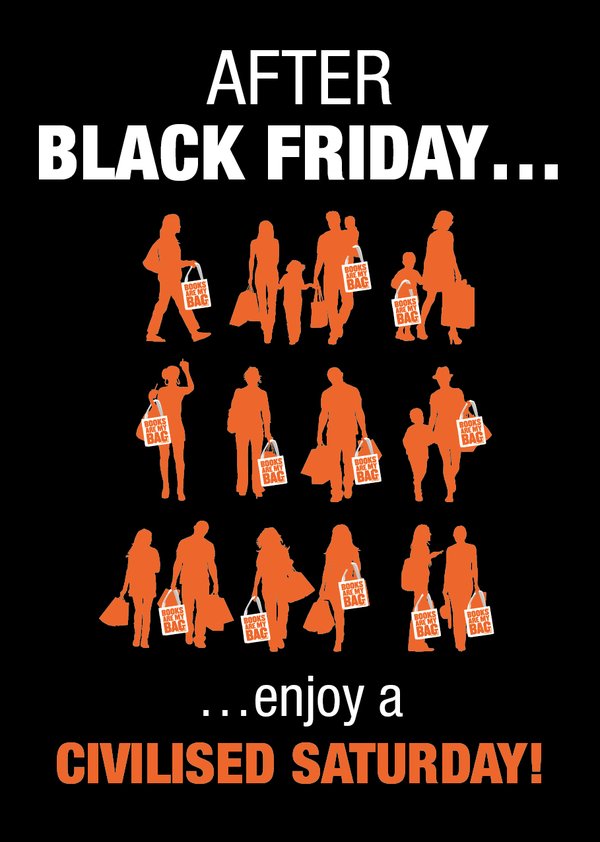 The Booksellers Association in the U.K. and Ireland "will not run a centralized variation of Civilized Saturday in 2018 following feedback with its members," the Bookseller reported. First held in 2015, the promotion was meant to be a counter to Black Friday shopping frenzy, "with events and discounts to attract people into bookshops, which last year morphed into 'Saturday Sanctuary.' "
Accusations of elitism had been lobbed at Civilized Saturday, and several booksellers agreed that a change was due. The BA will instead focus on the Books Are My Bag Awards, the results of which are announced November 13.
"In 2018, based on feedback from our members, we're focusing on the Books Are My Bag Readers Awards as the main BAMB event during the busy pre-Christmas season," a BA spokesperson said. "We won't be running Civilized Saturday as a centralized campaign, but we look forward to seeing the events and activities booksellers create on the day."
Nic Bottomley, BA president and co-owner of Mr. B's Emporium of Reading Delights in Bath, said, "Certainly the BAMB Reader Awards seem to be a stronger focus point to rally around at this time of year given they're all about high street bookshops championing, discovering and recommending books and authors which is what November and December are all about for all of us."
On the other hand, Emma Corfield-Walters, owner of Book-ish in Crickhowell, Wales, said she would still hold Civilized Saturday "with prosecco and harp accompaniment because it had gone so well in previous years," the Bookseller wrote.