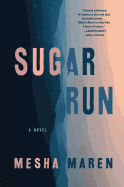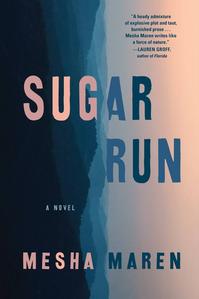 In her debut, Sugar Run, novelist Mesha Maren plumbs the human dimensions of the economic and opioid addiction crises of rural West Virginia. And she does so with the kind of attentiveness and sensitivity that invites favorable comparison with the work of writers like Chris Offutt and Tony Earley.
At 35, Jodi McCarty has just been freed from prison after serving an 18-year sentence for manslaughter. She makes her way to a small southeast Georgia town on a mission to rescue Ricky Dulett, the abused brother of her former lover, Paula. As a teenager, Jodi had fled her West Virginia home with Paula, a woman twice her age. They drove across the southern United States and into Mexico on a destination-free journey where "each moment takes on a texture of delicious, unfamiliar risk," their wandering fueled by Paula's modest skill as a poker player and petty crime.
When she arrives in Chaunceloraine, Ga., Jodi meets Miranda Matheson, the young wife of a fading country music star, and the women quickly discover their mutual attraction. Jodi impulsively invites Miranda, along with the three young sons she seizes from her husband's custody, to travel with her back to West Virginia, a state that has been "trying for so long to find a way." There Jodi hopes to realize a dream of raising cattle and growing hay on the land once inhabited by the grandmother who raised her from the age of seven. Not surprisingly, for someone whose life is haunted by the "snaking certainty that victim was the only role she was ever really meant to play," she discovers nearly insurmountable obstacles that seem to prevent her from turning her dream into a reality. And her plans for Ricky falter when she confronts the reality of nearly two decades that separate him from his childhood trauma.
Though Maren takes her time finding the rhythm of her story, she moves swiftly once she does. Chapters alternate between 1988 and 2007, toward the senseless crime that led to Jodi's incarceration and the climactic events in her relationship with Miranda. In prose that consistently evokes the stark contrast between the beauty of the West Virginia landscape and the desperation of her characters' lives, Maren ponders the interplay between the hands dealt in life and the choices made when playing them. Sugar Run is a bleak novel, but one to be admired for its refusal to trade honesty for false hope. --Harvey Freedenberg, freelance reviewer
Shelf Talker: A former inmate struggles to escape her past and make a new life amid the poverty of her West Virginia home.