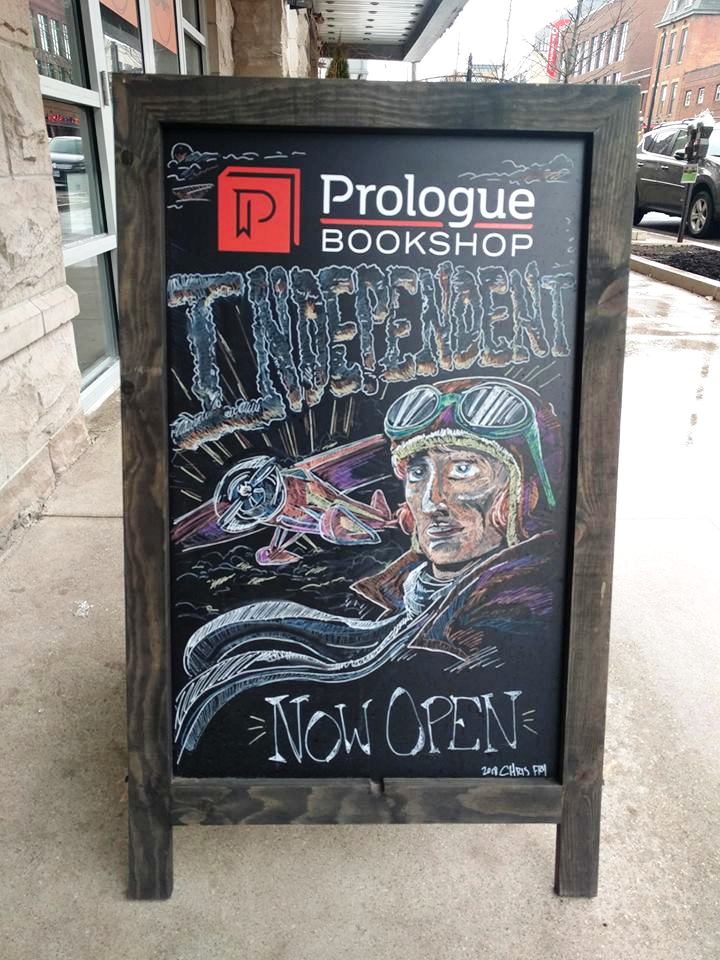 "What does it take to open a bookstore?" Forbes magazine "asked the owners of four recently opened independent bookstores about their path to becoming booksellers.... Is it as easy as simply loving books? (Spoiler alert: No.) Yet many are choosing to take the literary entrepreneurship leap, often as their first business endeavor."
"It was most important to be in the right spot," said Dan Brewster of Prologue Bookshop, Columbus, Ohio. "That was basically the only thing I couldn't adjust later if needed. Probably half of the year-long preparation process was spent on scouting locations, talking to landlords and real estate agents, and eventually negotiating and signing a lease."
Before opening on November 24, Ally Kirkpatrick of Old Town Books, Alexandria, Va., spent 10 months sketching out ideas, visiting other independent bookstores and "daydreaming about the shop to see if it was what I really wanted to pursue.... I joined the American Booksellers Association and started working with a designer on the website. I got the business plan and financials together with the help of a counselor at the Alexandria Small Business Development Center."
All of the new owners cited bookselling community peers as excellent resources for learning about the industry: "The strongest advice I've been given, by the most profitable and enduring bookstores across the country, is to buy a building," said Alsace Walentine of Tombolo Books, St. Petersburg, Fla. "The next best option is to find a philanthropic landlord who understands that to succeed, you need affordable rent. Negotiate for a percentage lease to give you some security and predictability and to ensure that your landlord has your best interests at heart."
Miranda Atkins of A Little Bookish, Ooltewah, Tenn., "emphasized that wanting to open a store isn't enough; you also have to make your potential customers want you in the community too. She urges others considering this path to ask what they can offer that will be unique to your shop," Forbes wrote.
"You want your customers to have a reason to come to you over a bigger, potentially cheaper resource," she said. "You'll need them to see the value in supporting a local business, and you'll need them to fall in love with your shop so that they will want to come back again and again."