Nebraska Governor Pete Ricketts has snubbed author Ted Genoways, whose book This Blessed Earth was chosen for the 2019 One Book, One Nebraska reading program. The Associated Press reported that the Republican governor, who refused to sign a proclamation honoring the author, admitted that he hasn't read the book, but "described Genoways as 'political activist' who has been critical of national leaders. Ricketts says he only wants to sign proclamations for those who seek to unite residents."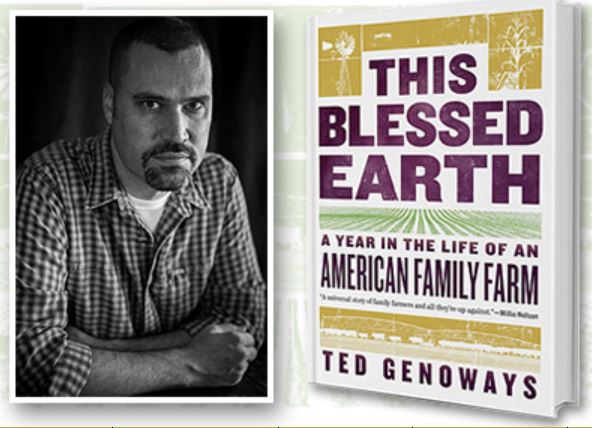 Genoways "has written critically about President Donald Trump, the Keystone XL pipeline and Nebraska's all-GOP congressional delegation, but says he has also questioned Obama administration policies," the AP wrote. This Blessed Earth chronicles a Nebraska farm family struggling to stay afloat in the midst of shifting trade policies and climate change. His 2014 book, The Chain, examined problems caused by major slaughterhouses.
"I think it's really disappointing and shocking that the governor would say he doesn't want the people of Nebraska to hear from a farm family that's been confronting major issues, and to hear their thoughts as they work through them and try to keep the farm in the family for the next generation," Genoways told the Omaha World-Herald.
Francie & Finch Bookshop in Lincoln shared a link to the AP article on its Facebook page, noting: "Hmmm... Please come to the shop this Saturday, 1/12 at 4 p.m. Ted Genoways will be here to discuss his book This Blessed Earth, the 2019 One Book One Nebraska selection." After the governor indicated he wouldn't sign a proclamation, the store ordered more copies of the book.