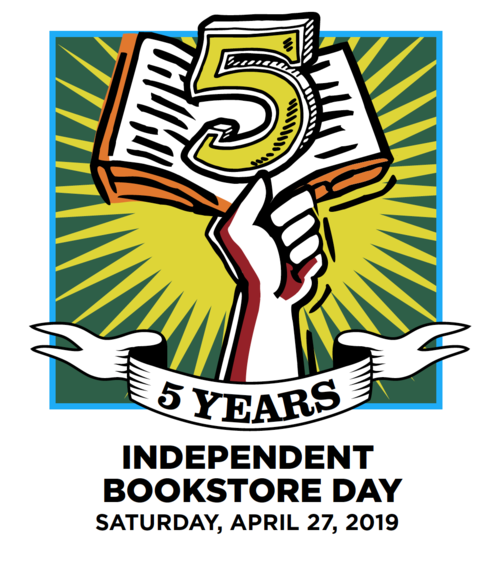 The official catalog of exclusive items for Independent Bookstore Day 2019 has been revealed and will go live on Tuesday, January 15, on Edelweiss and the IBD website. Booksellers will have until Friday, February 1, to place orders.
Some of this year's exclusive adult items include a We Should All Be Feminists by Chimamanda Ngozi Adichie utility pouch, a Charles Bukowski Uncensored vinyl album, enamel pins with the slogan Fight Evil, Read Books, a Susan Sontag-inspired graffiti stencil, literary tea towels and more. Children's items include an exclusive, signed IBD edition of Ada Twist and the Perilous Pants by Andrea Beaty, signed prints from author Maggie Stiefvater and a "mini-book" featuring two short stories by Wing of Fire author Tui T. Sutherland.
The fifth annual Independent Bookstore Day will be held on Saturday, April 27. More information can be found here, and booksellers attending Winter Institute in Albuquerque, N.Mex., later this month will be able to ask questions, place orders and share ideas at an IBD panel.