This is the latest installment of our series examining how independent bookstores around the country have navigated rising rents, lease negotiations and relationships with landlords; see previous articles here.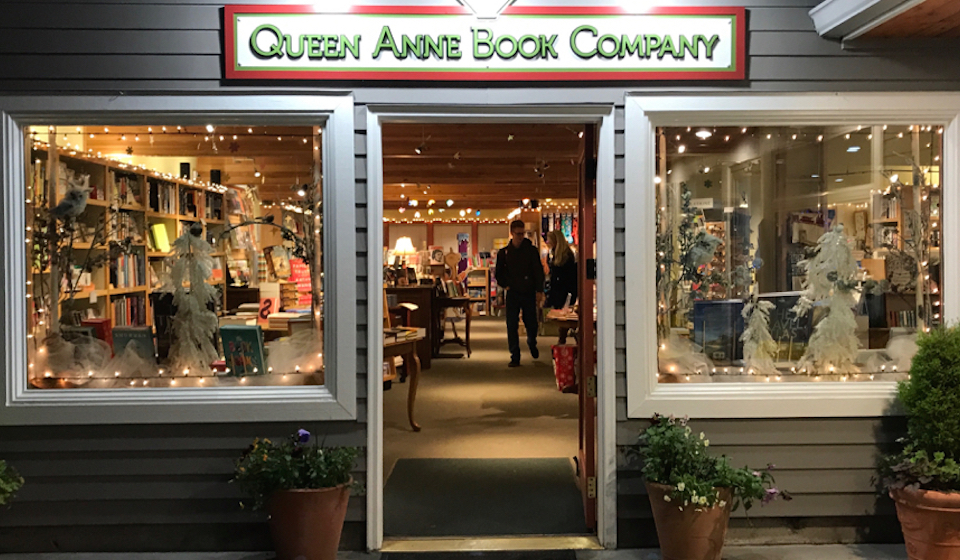 In the fall of 2012, Queen Anne Books in Seattle, Wash., closed abruptly after being in business since 1988. The store reopened just four months later under the name Queen Anne Book Company, with the trio of Janis Segress, Judy de Jonge and Krijn de Jonge as owners.
Krijn de Jonge reported that it was actually the store's landlord who brought them together. And while Segress was a veteran bookseller who had spent seven years as head buyer at Eagle Harbor Book Company on Bainbridge Island, the de Jonges had no prior experience owning or operating an indie bookstore. They had, however, lived in the Queen Anne neighborhood since 1984 and were heavily involved in the community.
"He brought us together and we clicked," de Jonge recalled. "We wanted to keep the neighborhood bookstore in business."
When it came to negotiating the store's lease, de Jonge operated off of the previous bookstore's figures, with the reasoning essentially being "if we're in line [with these numbers], we should be okay." He explained that even that proved to be "a bit difficult," as they never quite got the "right set of numbers" from the previous owner, but nevertheless the negotiations resulted in a five-year lease very similar to the one Queen Anne Books had had. It also called for a 3% increase per year for five years, but the landlord sold the property about 10 months later and the new landlords never charged the 3% increase.
Looking back on it, de Jonge acknowledged that he and his co-owners "could have pressed harder" on certain aspects of the original lease negotiations. Given another shot at it, he said he would have done some market analysis on lease rates, as well as made use of the American Booksellers Association's ABACUS data. When asked what advice he'd give to others in a similar situation, he answered, "Really do your homework," and also suggested possibly getting a broker involved.
According to ABACUS data relayed by de Jonge, Queen Anne Book Company pays higher-than-average rent compared to stores of a similar size, in terms of square footage, sales volume and number of employees. He added that the store is in an area of Seattle where, over the past few years, "quite a few buildings" have been torn down and replaced with high-end apartment buildings. These buildings typically have retail spaces on the ground floor, and de Jonge said that in some cases landlords are asking for as much as $42 per square foot.
More concerning than the increasing rent pressure, though, are things like the rising minimum wage. About three years ago, de Jonge said, the minimum wage was $9.50 per hour--this year, they'll have to go to $15. Other costs have added up as well, such as state-mandated health insurance premiums that must be paid per employee, and de Jonge noted that however well-intentioned these measures are, they are often "not friendly to small businesses" and generate "a lot of complaints.
"All of the attention here is on Amazon, because they make billions," de Jonge continued. "They make up these rules only looking at Amazon."
To help offset these rising costs, Queen Anne Book Company has been looking into things like driving more web sales and making sure to maximize discounts when ordering from publishers. He called the situation a "big puzzle," adding that there's no "easy answer" or single solution. He said: "You just have to be more efficient." --Alex Mutter