"Whether you like friendly staff or Bernard Black-types, beautiful shops or tiny treasure troves, here is a selection of your most loved bookshops around the world," the Guardian wrote in sharing responses to its recent request that readers share their picks for favorite indie bookstores.
The only U.S. bookshop featured was Politics and Prose, Washington, D.C., which was described as "the beating heart of liberal America--as metaphorically as far from Trump as you can get. It has a great range of subjects chosen by excellent subject experts (including their music section), it has a great speaker program and the cafe serves a delicious lemon drizzle cake."
Another respondent called Booka Bookshop, Oswestry, "my happy place. The shop is light, bright and airy and the books are always beautifully displayed. I can browse for hours in there and I always find something unusual--the shop runs a lot of different book clubs and events so there's always an eclectic selection of titles and genres, as opposed to just the usual big hitters. The staff are friendly and knowledgeable, and their author events are fantastic--I've been to see Jodi Picoult, Matt Haig, Imogen Hermes Gower, and Eowyn Ivey and they've all been fabulous, insightful evenings. Plus there's a lovely cafe with locally made cakes, and the shop sells some really unusual gifts and cards too--so it's perfect for choosing presents!"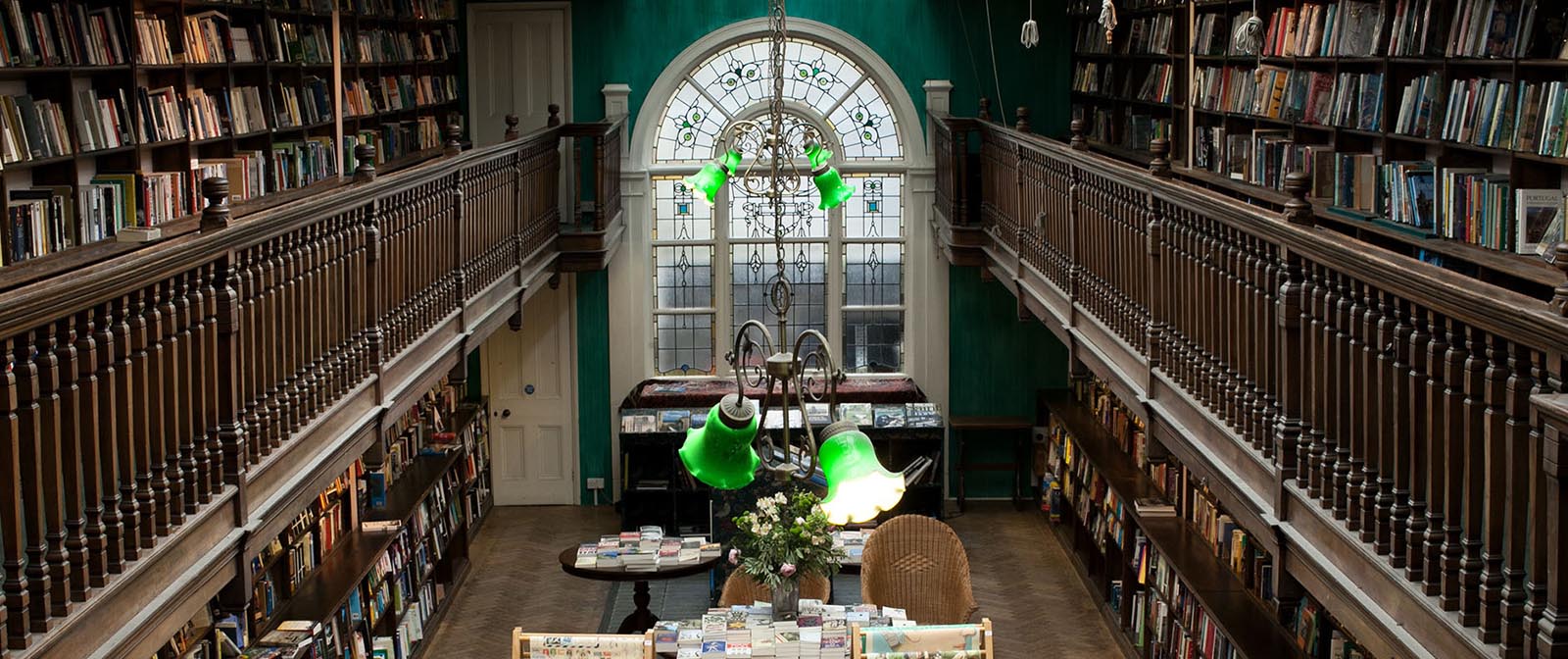 A London resident said Daunt Books is a "fabulous, heaven of a place, as beautiful as it is well-stocked. It's full of well chosen, well displayed books of every description. Ostensibly a travel bookshop, they have two whole rooms devoted to guides, books about and books by authors from, every country in the world. The rest of the two buildings have fiction, crime, gardening, cookery, fashion, poetry, history, current events and a superb children's section. I'm probably missing out something but the knowledgeable and helpful staff could order anything for you. It's the bookshop booklovers dream about. When I die, I want my ashes scattered in their fiction section."