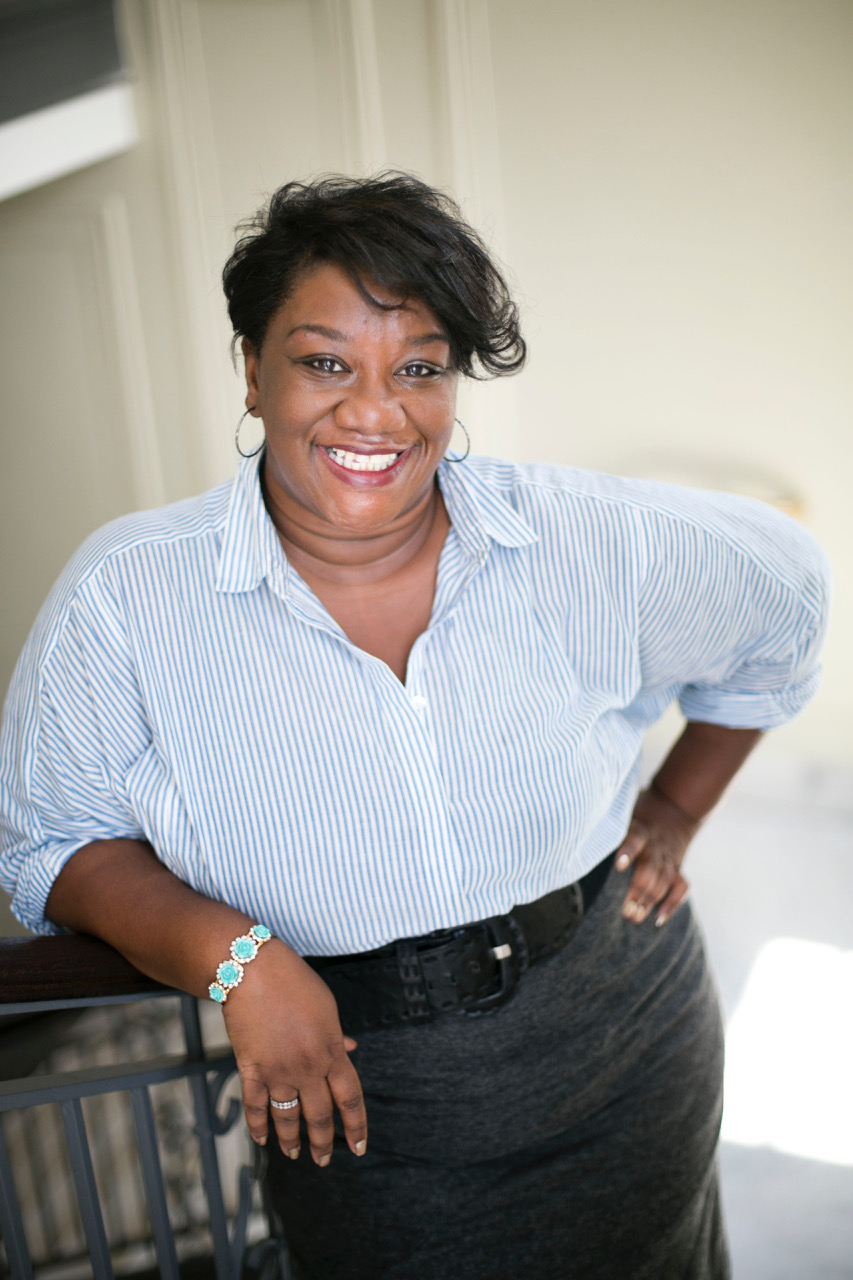 Tressie McMillan Cottom is a sociologist by training, writer by commitment and Southerner by the grace of God. Her latest book, Thick (The New Press, January 8, 2019), draws on 10 years of writing about many of society's most pressing fault lines. It joins her other books, including Lower Ed, in a academic career that spans public policy to cultural critique. She lives in Richmond, Va., where she is a professor.
On your nightstand now:
I always wonder how honest people are about this. I am being very honest. I rolled over and my nightstand at this very moment has Alexander Chee's How to Write an Autobiographical Novel, Rebecca Solnit's The Mother of All Questions and Caitlin Rosenthal's Accounting for Slavery. I am relieved to see that I am on a serious reading tear of late. Every glance at my nightstand cannot be said to be as serious.
Favorite book when you were a child:
I had so many! I loved all of the big series that were made for girls, even though they were not made for girls like me: The Baby-Sitters Club and Sweet Valley High. I read Judy Blume's Tiger Eyes and Forever when I was far too young, maybe age nine, and I lost my mind for them. I read my mother's three-part anthology of Negro literature repeatedly. I adored Langston Hughes's stories of Simple and Gwendolyn Brooks. However, no book stands out in my youth's memories more than Alex Haley's Autobiography of Malcolm X. I clearly recall feeling the weight of importance when I first read it even though I could not articulate how or why it was important.
Your top five authors:
I will read and re-read Nikki Giovanni for the rest of my life. Hers was the first work assigned by a living black woman in all of my school years. It was the seventh grade. A black woman writer could be alive. It changed my whole life. I read Nikki-Rosa and submitted my first essay to a competition a month later. I won. I have been submitting ever since.
Chimamanda Ngozi Adichie does not care about your feelings or mine when she writes. I aspire to that.
Gloria Naylor captured the complexity of black political economy in the early to mid 20th century in a truly magical way. How has striving replicated our oppressions? I wonder what writers will capture that for black life in the 21st century. When I miss the kind of black folks who made me, I read Gloria.
I also love James Baldwin and Lorraine Hansberry because who doesn't. This was hard. I demand to see my methodology.
Book you've faked reading:
I was convinced that smart people had to have an opinion on Atlas Shrugged. What a god-awful book. I carried it in my car for ages before giving up and just borrowing an opinion about it from others.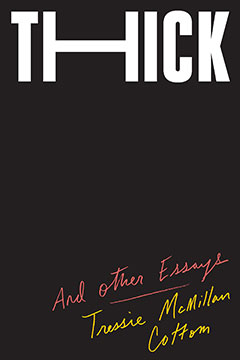 Book you're an evangelist for:
It's not a book but a kind of book. Every year I buy about two dozen of Oxford University Press's Very Short Introductions on subjects chosen randomly. I hand them out to everyone for any occasion. Only the hand-rolled cigarette is a more elegantly designed delivery system, but VSIs are far healthier.
Book you've bought for the cover:
I do this all of the time. Su'ad Abdul Khabeer's cover for Muslim Cool: Race, Religion, and Hip Hop in the United States is so visually arresting that I bought it twice. One is for display.
Book you hid from your parents:
I stole all of the dangerous and nasty books from my mother and grandmother. I never had to hide them much. I did have an unfortunate momentary interest in mainstream erotic romance novels in the early 2000s that I hid from everyone.
Book that changed your life:
Anne Moody's Coming of Age in Mississippi.
Favorite line from a book:
"You your best thing." --from Toni Morrison's The Bluest Eye.
Five books you'll never part with:
Bury me with The Iliad (in case my journey is long); Shakespeare's tragedies (not the comedies); Baldwin's Go Tell It on the Mountain; Gloria Naylor's trilogy--Mama Day, Bailey's Cafe, Linden Hills.
Book you most want to read again for the first time:
I wish I could read Roll of Thunder, Hear My Cry by Mildred D. Taylor for the first time again. I think I was enchanted. It is hard to be enchanted anymore.