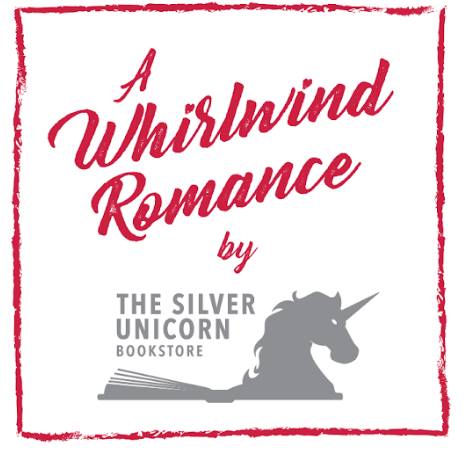 The Silver Unicorn Bookstore in Acton, Mass., and bookseller Clarissa Murphy, co-director of Metro Boston Bookstore Day, are partnering to bring a romance-only pop-up called A Whirlwind Romance to Somerville, Mass., in February.
A Whirlwind Romance will run from February 12-18, spanning both Valentine's Day and President's Day, and reside in Bow Market in downtown Somerville. The store will carry hundreds of romance titles from a variety of sub-genres, including contemporary, historical, LGBTQIA+, paranormal, young adult and many more. There will be a small selection of love-themed sidelines and children's books, and Katie Eelman, co-director of Metro Boston Bookstore Day and former marketing & events director at Papercuts J.P. in Boston, Mass., will also help run the pop-up.
The pop-up has come about from a desire to highlight the romance genre, which the creators feel is often overlooked despite accounting for roughly a third of the U.S. fiction book market and a billion dollars in sales annually.
"The romance genre rarely gets the attention it deserves," said Paul Swydan, owner of The Silver Unicorn Bookstore. "With 20% of romance readers living in the Northeast, we feel we have a good opportunity to shine the spotlight on the romance genre."
Clarissa Murphy said: "While it will only be open for a week, we hope the pop-up gives romance books the attention they deserve, at the perfect time of year, and help spread the love of romance reading."