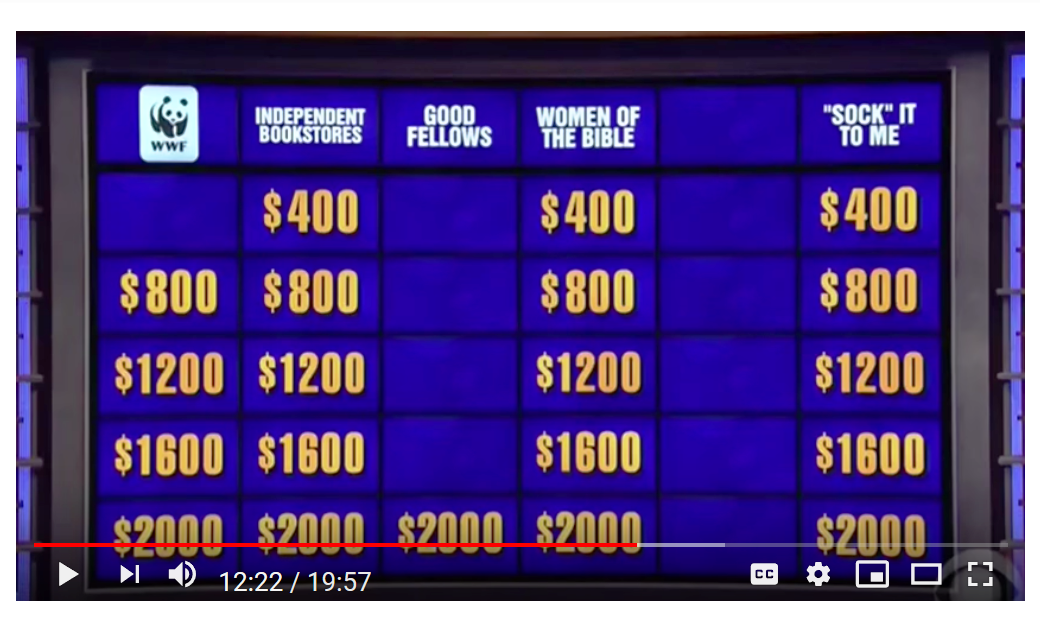 What are the Strand bookstore in New York City; Square Books in Oxford, Miss.; City Lights in San Francisco; the Grolier Poetry Bookshop in Cambridge, Mass.; and Powell's in Portland, Ore.?
All five booksellers were clues under the "Independent Bookstores" category on last night's episode of Jeopardy (beginning around the 9:35 mark).
"Did you catch us on Jeopardy! today?" Square Books posted on Facebook. "We were a clue in the INDEPENDENT BOOKSTORES category! Many thanks to Jeopardy for including us. To celebrate, here's a little something from our archives: a photo of our general manager Lyn Roberts with Alex Trebek at an independent booksellers' conference."