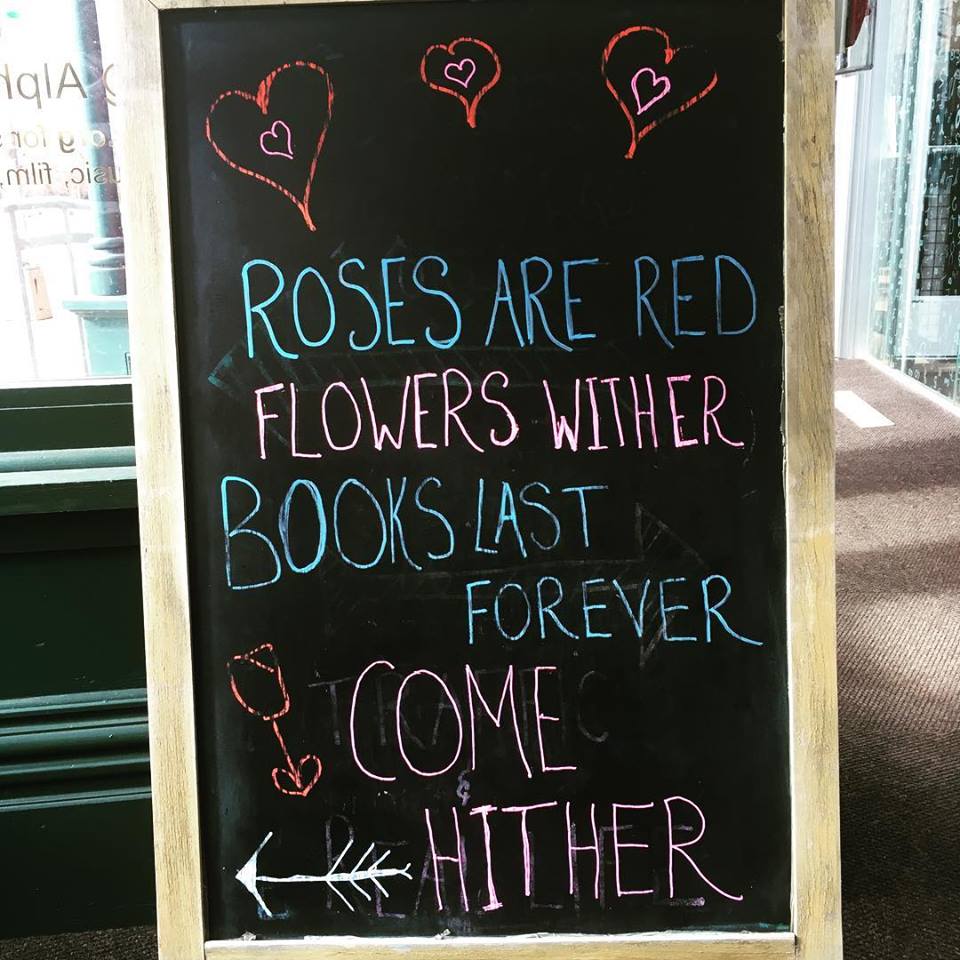 Valentine's Day 2019 seems has inspired many indie booksellers to devote their creative energies to some wonderful sidewalk chalkboard messages. Here's a sampling:
"Readers make novel lovers." --The Bookloft, Great Barrington, Mass.
"Roses are red, violets wither. Books last forever. Come hither." --City of Asylum Bookstore at Alphabet City, Pittsburgh, Pa.: "@jenkraar is in charge of our sidewalk sign. She isn't subtle."
"Shop in the name of love." --Bliss Books & Bindery, Stillwater, Okla.: "Before you break our hearts."
"The best Valentine's Day gift? A bouquet of flowers books." --Star Line Books, Chattanooga, Tenn.: "Happy Valentine's Day Bookies!"
"Trust us. He wants a book." --Whitelam Books, Reading, Mass.: "Our chalkboard sign is All Knowing. Let us help you with Valentine's Day."
"You had me at... 'Let's go to the bookstore.' " --Curious Iguana, Frederick, Md.: "Love language!"
"What is the most romantic thing you can do for a book lover?" --Joseph-Beth Cincinnati (whiteboards count, too): "We asked our booksellers what the most romantic thing you can do for a reader is, and they delivered. In case you need creative ideas for Valentine's Day (Thursday!!!)--here you go!"