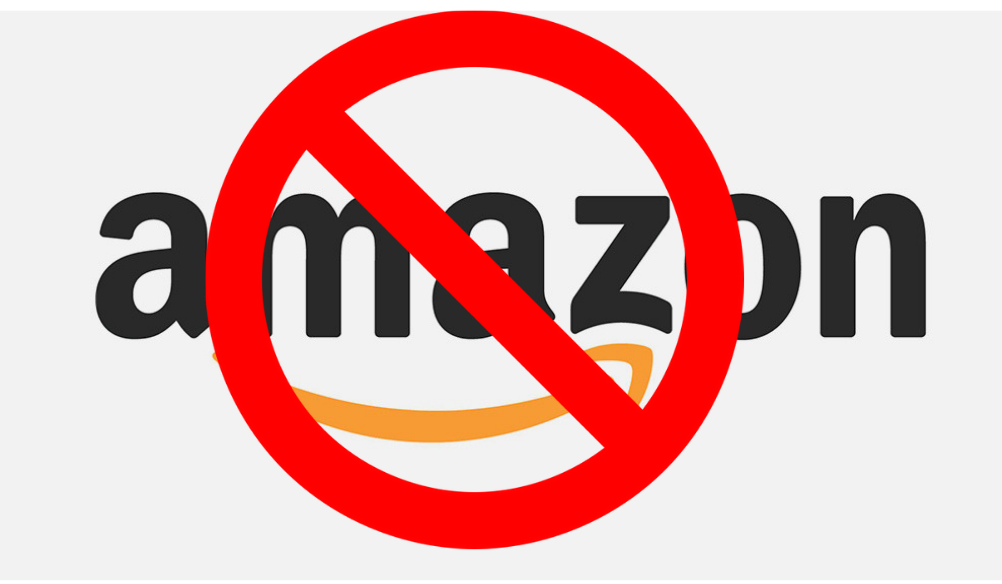 Three months after announcing it would open half of its HQ2 project in Long Island City in New York City, Amazon has backed out of the deal, blaming "a number of state and local politicians [who] have made it clear that they oppose our presence and will not work with us to build the type of relationships that are required to go forward with the project."
In its announcement, Amazon added that it does not "intend to reopen the HQ2 search at this time." The company "will proceed as planned" with the other half of its HQ2 project, in Arlington, Va., as well as with its 5,000-person facility in Nashville, Tenn., "and we will continue to hire and grow across our 17 corporate offices and tech hubs in the U.S. and Canada." The company added that it currently has more than 5,000 employees in Brooklyn, Manhattan, and Staten Island, and "we plan to continue growing these teams."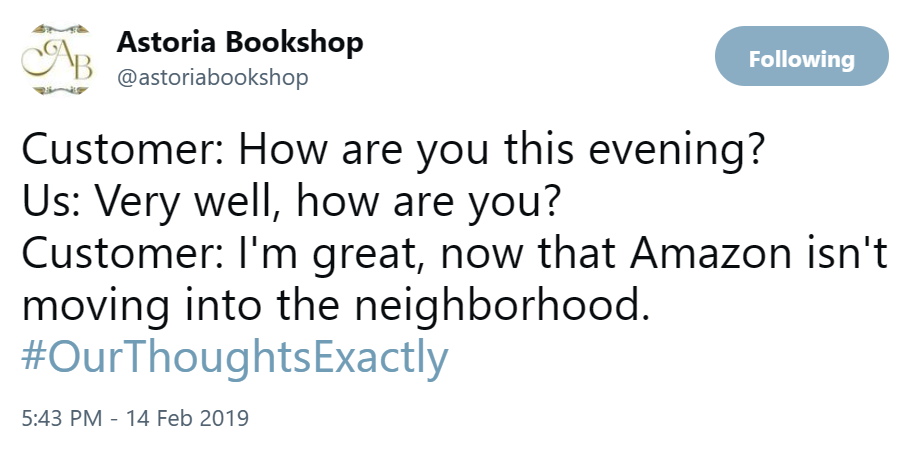 The company was apparently surprised by the strong negative reaction by many residents, community leaders and local elected officials to its proposed 25,000-employee facility. The objections included the city and state's concessions of up to $3 billion to one of the world's richest companies headed by the world's richest man; fears that 25,000 new, well-paying jobs would increase gentrification and not be filled by Queens borough residents; and the company's anti-union stance. (Amazon said, "polls show that 70% of New Yorkers support our plans and investment," although in Amazon style, it neglected to add that the giveaways were much less popular and that a large majority thought the city should have more say in the project.)
For Amazon, a possible turning point was the appointment two weeks ago of Michael Gianaris--a state senator opposed to the deal whose district includes Long Island City--to an obscure state board, the Public Authorities Control Board, any one of whose members might kill the Amazon deal.
For the opponents, a key turning point was at a New York City Council hearing two weeks ago when Speaker Corey Johnson asked Amazon's v-p of public policy Brian Huseman if the notoriously anti-union company would agree to be neutral if any of its workers in New York City, a pro-union town, wanted to unionize. He responded: "No, we would not agree to that."
To try to change public opinion, Amazon had hired lobbyists and a public relations firm and proposed a variety of programs that included workforce training and computer science classes for New York City schoolchildren. Its decision to disengage was made especially easy since it had signed no leases or bought property in Long Island City, and the state and city incentives hadn't been approved yet.
Reactions from politicians and others to Amazon's decision not to open half of HQ2 in New York City varied, but was mostly enthusiastic. Still, Governor Andrew Cuomo, who worked with Mayor Bill de Blasio to secure the deal, blamed Democrats in the State Senate: "A small group of politicians put their own narrow political interests above their community--which poll after poll showed overwhelmingly supported bringing Amazon to Long Island City--the state's economic future and the best interests of the people of this state."
Mayor de Blasio took a different tack, saying, "You have to be tough to make it in New York City. We gave Amazon the opportunity to be a good neighbor and do business in the greatest city in the world. Instead of working with the community, Amazon threw away that opportunity."
Many local politicians ripped into Amazon. State Senator Gianaris said, "Like a petulant child, Amazon insists on getting its way or takes its ball and leaves. The only thing that happened here is that a community that was going to be profoundly affected by their presence started asking questions."
City Councilman Jimmy Van Bramer, who represents Long Island City, called Amazon's decision "a victory against unchecked corporate welfare."
Congresswoman Alexandria Ocasio-Cortez, whose district is close to Long Island City, tweeted: "Anything is possible: today was the day a group of dedicated, everyday New Yorkers & their neighbors defeated Amazon's corporate greed, its worker exploitation, and the power of the richest man in the world."
George Miranda, president of Teamsters Joint Council 16, said, "New Yorkers made it clear that Amazon wasn't welcome in our city if it would not respect our workers and our communities. Apparently, the company decided that was too much to ask. We are committed to fighting for the rights of workers throughout the Amazon supply chain and supporting their demand for a voice on the job."
Kathryn S. Wylde, CEO of the Partnership for New York City, a business group, said: "How can anyone be surprised? We competed successfully, made a deal and spent the last three months trashing our new partner. The reception Amazon received sent a terrible message to the job creators of the city and the world."
Not surprisingly, New York City indie booksellers were happy. Jessica Stockton Bagnulo, co-owner of Greenlight Bookstores in Brooklyn, told ABC News: "It might seem as though bookstores in particular have the most to celebrate about Amazon's retreat from Queens, but the victory is larger than that: it belongs to advocates for workers, immigrants, residents, and small businesses throughout our city.
"I think it's important to realize that it is possible to say 'no' to even the largest economic players. I hope this is a clear message to the leadership of our city and our state about what matters to New Yorkers: sustainable jobs, affordable housing and our city's unique culture that can never be replaced or replicated online."
McNally Jackson, which has stores in Manhattan and Brooklyn, tweeted: "Na na na na/ Na na na na/ HEY he-y/ GOODBYE."