Jaimee Leigh, a bookseller at her family's Barrow Bookstore in Concord, Mass., has a "talent for creating one-of-a-kind birdhouses" that aren't just functional, but "pieces of art, each one designed around a work of literature," Wicked Local Concord reported.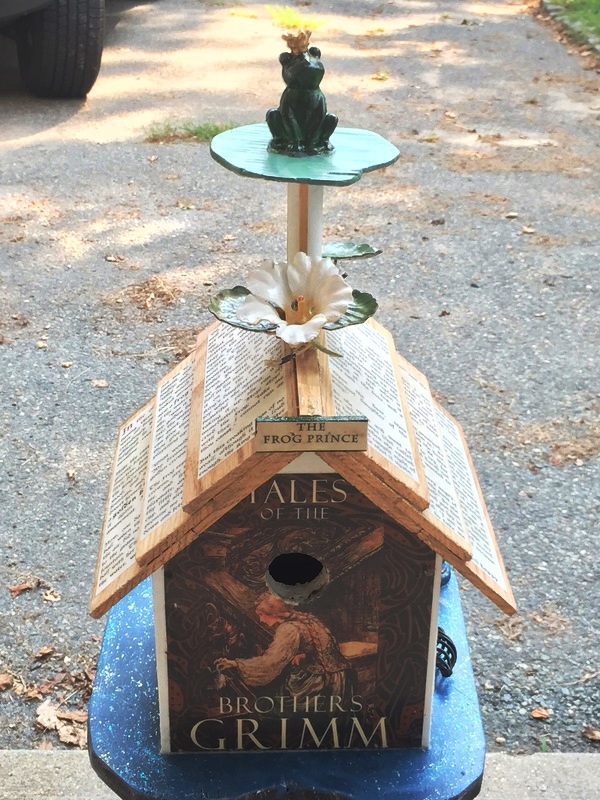 Among her "Well-Read Birdhouses" is one inspired by The Hobbit, with a roof that features glow-in-the-dark lettering in the same original font as Tolkien's books; as well as a suet bird cage inspired by Henry David Thoreau's Civil Disobedience.
Leigh traced the idea for the birdhouses back to four years ago when she was visiting her godmother in Sligo, Ireland, and attended a creative arts competition. The "Well-Read Birdhouse" idea took shape "when I returned to Concord," she said. "They were intended as displays for the Barrow Bookstore, and became for sale when people asked to buy them."
She does extensive research into each book she bases her designs on, and each one can take 60 to 80 hours to complete. "I don't visualize the final product ahead of time," she said. "It comes as I'm working."