Thomas Koed, co-owner of Volume in Nelson, which was named the 2018 Nielsen New Zealand Bookshop of the Year, was interviewed by the Register. Among our favorite responses: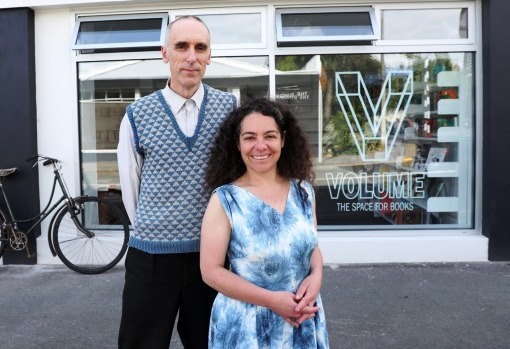 How would you describe Volume to someone who doesn't know much about it?
In a side street in Nelson there is a very small bookshop in which all the books are interesting. If you love books, you will find what you want there (even if you didn't know you wanted it), whether that be interesting fiction, incisive nonfiction, excellent children's books, art, architecture and cookbooks, or discussions about literature and the problems of the world in general. The shop has become a sort of 'third place' for many people (after home and work), a place where their lives are enriched by books and by readers like themselves.
What tips do you have for other retailers?
Rethink everything. Question the model. Think small. Be agile. Never be satisfied. Follow your enthusiasms. Make what makes you different into your advantage. Investments of expertise and personality are your best investments. The overseas internet mega-corporates want everyone to forget that retail is primarily what we could call a 'social mode,' an expression of our communal instinct. The more retailers express this communal instinct the better their community will respond.
What does the future hold for Volume?
We have lots of ideas and we tend to act on them fairly quickly. The challenge will be retaining the smallness that is necessary for the agility that we and our customers enjoy about Volume.​