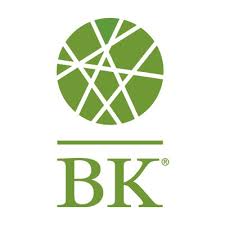 David Marshall is being promoted to CEO and CFO of Berrett-Koehler Publishers from v-p of editorial and digital, and Johanna Vondeling is being promoted to president and publisher from v-p of international sales and business development. The moves are effective May 1 and follow founder Steve Piersanti's decision to step down after 27 years as president, CEO and publisher. (He will lead the transition process and then remain in the editorial department as a full-time acquisitions editor.)
Piersanti called Marshall and Vondeling "a dream team because of their 11 years of experience working together at BK, extensive connections with BK stakeholder groups, deep commitment to BK's mission and values, and marvelous, complementary talents. This transition is not easy for me, after many years leading BK, but I am confident that David and Johanna will provide the leadership needed to take BK to new heights."
Board chairman Praveen Madan, who is also CEO of Kepler's Books, Menlo Park, Calif., co-owner of the Booksmith in San Francisco and co-founder of Berkeley Arts & Letters, said, "The board concluded that this collaborative leadership model would be most suitable as BK transitions from being led by its founder to the next stages of its growth as a leading independent publisher."