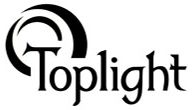 Publisher McFarland & Co. has launched a new imprint called Toplight Books, which will focus on body, mind and spirit. The imprint's first titles are planned for release in fall 2019 and will feature subjects such as migrating for access to medical marijuana, effective communication alternatives for people with autism and minimizing injuries while running.
Natalie Foreman, Toplight's acquiring editor, said: "We hope to offer a wide array of books that explore these basic, essential components of being human that in the pace and pressure of modern life are too often relegated to the periphery of our consciousness."
The first three titles will be: Migrating for Medical Marijuana by Tracy Ferrell, Communication Alternatives for Autism and The Durable Runner by Alison Heilig. Foreman plans to publish books on subjects as wide-ranging as reincarnation and the soul to explorations of neurodiversity and nature's relationship to well-being.