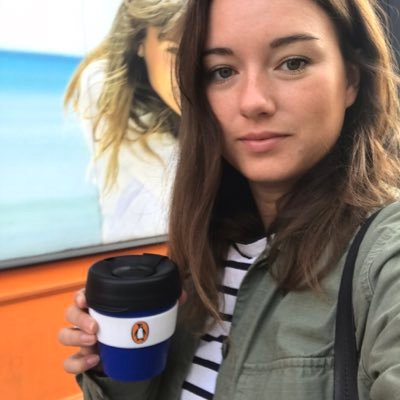 Sophie Christopher
Sophie Christopher, senior publicity manager at Transworld and co-founder of The FLIP (Female Leadership in Publishing), died June 3, the Bookseller reported. She was 28. Transworld managing director Larry Finlay said staff were "in a state of shock" at the loss of someone who "worked with relentless energy and alacrity, and with ideas at everything she touched....
"It's always devastating when any colleague dies--losing someone so young, so full of life and so full of further potential is even harder for all to take. Sophie was such a life force and a completely brilliant publicist. We all adored working with her, as did her authors."
Christopher began her publishing career at John Blake, and went on to work for Bloomsbury before joining Transworld in 2014. This year, she launched The FLIP, a digital platform and newsletter, alongside Ella Horne and Helena Gonda. The Bookseller noted that the initiative, "aimed at showcasing 'brilliant, inspiring, courageous and creative' women who work in the publishing industry, has amassed more than 3,700 Twitter followers in the months since its launch."
In an e-mail to staff, Finlay wrote: "Every author Sophie worked with was so grateful for all she did on their behalves. Every one of us who worked with her loved doing so--Sophie was not only the quintessential professional, she made sure to put everyone around her at their ease and have fun whilst doing so. She loved her work. She loved books. We are all going to miss her so very much."
Penguin Random House U.K. CEO Tom Weldon paid tribute to Christopher at PRH's annual conference this week: "She embodied effervescence, an unstoppable force of positivity and enthusiasm, there was always this amazing smile on her face. Her latest brilliant project was the FLIP, a digital project to promote female leadership in publishing. I know how devastated everyone in the Ealing office, and indeed across the company, is feeling. There is nothing I can say to the friends and colleagues of John, Susan and Sophie to take away your pain but my heart goes out to you."