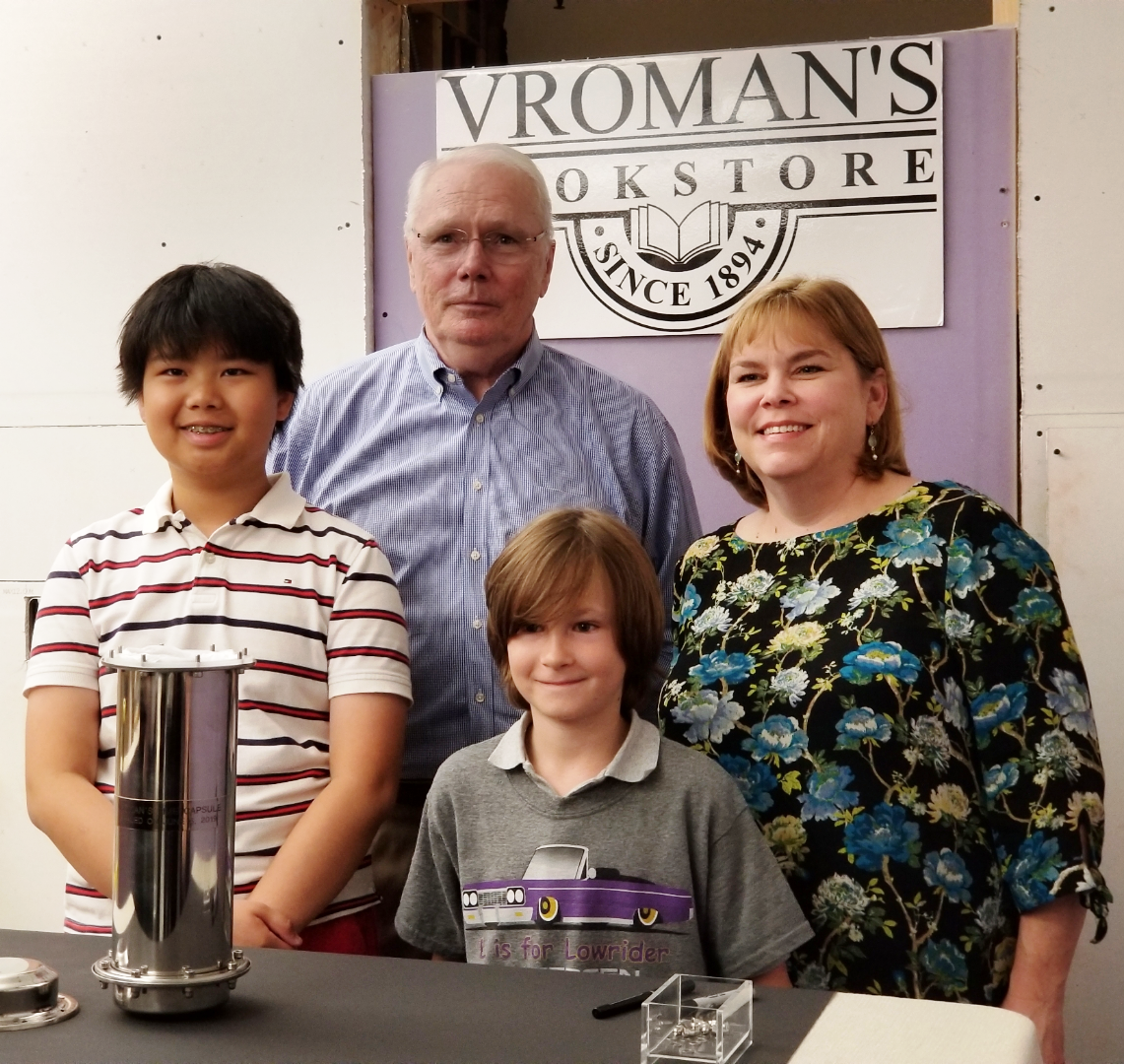 Contest winners Alan Liao and Haydn Schlinger, with Joel Sheldon and Sherri Gallentine.
Vroman's Bookstore
in Pasadena, Calif., last week held a ceremony to mark the burial of a time capsule in the wall of the store, at the spot where its new wine bar is under construction. Among the contributions were pennies stamped with the store's logo, added by Vroman's chair Joel Sheldon; a letter to future booksellers by head book buyer Sherri Gallentine; bookmark designs by the winners of the store's 2019 Kids Bookmark Contest; and a Polaroid commemorating the event, which was broadcast live on Vroman's
Facebook
page.
Assistant promotional director Gilbert Martinez said, "We look forward to the moment when these kids and their families, and former employees, can be here when Vroman's of 2069 digs up the capsule in celebration of another half a century serving Pasadena!"