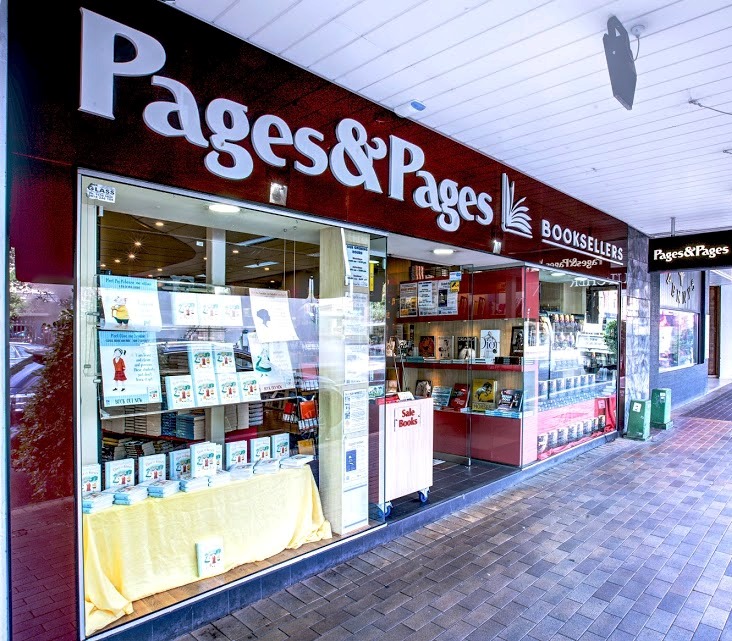 Looking for a bookselling adventure Down Under? Respected indie Pages & Pages Booksellers in Mosman, just north of Sydney, which was honored as Best Independent Bookshop at the 2014 Australian Book Industry Awards, may close at the end of August if a new owner is not found before then.
In 1995, Chris & Phil Page opened the bookshop in Belrose before moving to Mosman in 1999. The shop is currently run by Jon and Kate Page. In a Facebook post Monday, the Pages wrote: "It is with great pain and sadness that we announce that Pages & Pages Booksellers has decided not to renew its lease when it expires on September 30.... We have fought the rise and rise of online shopping and we met the challenge of e-books head on. We have adapted and innovated to all the changes that have occurred to bookshops over the last 25 years. However, we have weathered one storm too many and we have decided that now is the best time to wind the business down before it becomes too late to leave on our own terms. The retail recession, changing consumer behavior, rent costs, rising wages and business debt have all reached a point where we have decided that renewing our current lease is too risky a proposition.
"We would like to thank all of the wonderful and loyal customers over the years, many of whom we have literally seen grow up before our eyes. This has been on of the toughest decisions we have all had to make. We are going to miss recommending and sharing with you all the wonderful books we have read and loved. The bookshop is on the market for sale prior to closure on August 30 and we are open to all and any offers. Please send any enquiries to Phil Page (phil@pagesandpages.com.au 0422-127-401)."