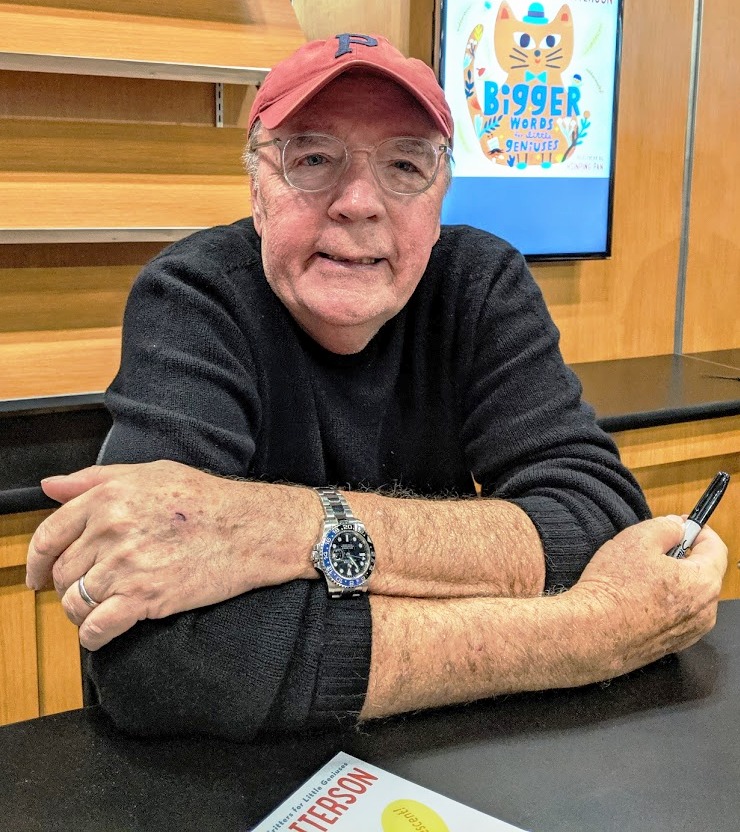 James Patterson at BookExpo last month.
Bestselling author James Patterson will partner with Follett and its "All Books for All Kids" initiative, which made its debut in 2018 at Follett Book Fairs, "with the goal of ensuring children have access to a wide range of books no matter their background." Authors from Patterson's children's imprint, JIMMY Patterson Books, will appear at Follett Book Fairs throughout the year.
"I'm honored to be partnering with Follett and its literacy initiative--the work it is doing in giving kids access to books is vital and something that I likewise care deeply about," Patterson said. "I truly believe that books change lives, and that better readers make better people and ultimately, better citizens. Getting--and keeping--our children reading is up to all of us. And I'm happy to do whatever I can to further that cause."
Britten Follett, senior v-p of marketing, Follett School Solutions, commented: "We are truly honored to partner with James Patterson as part of our 'All Books for All Kids' initiative. We share the same goals about the importance of turning kids on to reading, and we are thrilled Mr. Patterson embraces our program to expose students to books they may not think about reading or have a chance to read."