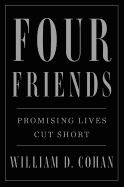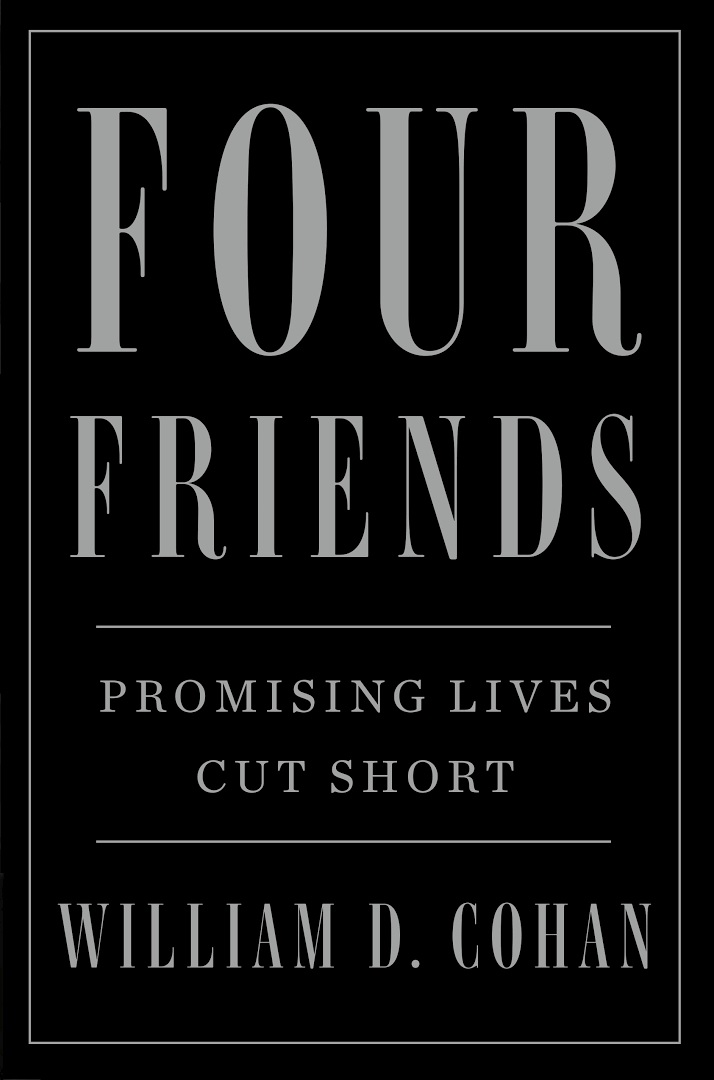 On any list of elite American prep schools, Phillips Academy (commonly known as Andover, for the Massachusetts town in which it is located) would rank near the top. Hundreds of its graduates have gone on to occupy positions of power and influence in business, government, law and other fields. In Four Friends: Promising Lives Cut Short, veteran journalist William D. Cohan (The Price of Silence), a 1977 graduate of the school, tells the stories of four of his Andover contemporaries whose lives were launched on that path to prominence. Each, however, died suddenly in his late 30s, or just beyond. As much as it is an account of those tragically brief lives, Cohan's book is a frank meditation on the fragility and preciousness of life at any age.
Of Cohan's four subjects, the most prominent, and closest to him, was John F. Kennedy Jr., who lived in the same dorm as the author during his first year at Andover. Kennedy's well-known story is one of a young man who lived for most of his four decades in the glare of the media spotlight. At the time of his death in July 1999, he was engaged in two fierce struggles: one to right the fortunes of his foundering political magazine George and the other to save his failing marriage to Carolyn Bessette. Cohan recounts both of these grim stories in intimate detail.
Two of Cohan's other subjects--lawyer Jack Berman and lawyer and businessman Harry Bull--had assembled the sort of gleaming résumés and early career accomplishment that foretold lives of professional eminence and material comfort. In perhaps the cruelest twist of fate, Berman, the son of Holocaust survivors, was murdered while attending a client's deposition, by a disgruntled former client of his opposing counsel's law firm, armed with a semiautomatic weapon.
Bull, who had recently left a lucrative law firm partnership to assume management of a thriving family business, died, along with his two young daughters, in an unexplained boating accident on Lake Michigan, not far from his suburban Chicago home. Will Daniel, the final member of Cohan's foursome, who was killed by a taxi while crossing a New York City street, struggled with the notoriety of being the grandson of President Harry Truman, but by all accounts was a compassionate social worker and a loyal friend.
The tragic deaths of Kennedy, Berman, Daniel and Bull are a reminder, Cohan writes, that "Not even those who have every privilege that life offers, right from the start, can escape the inevitable." For all its exposition of the truth embodied in that observation, Four Friends is also a book that will inspire reflection, not merely on what these men accomplished in their too brief existences, but on how much they might have contributed to the world if they'd been able to live out the full span of their years. --Harvey Freedenberg, freelance reviewer
Shelf Talker: A seasoned journalist tells the stories of four of his Andover friends whose lives ended tragically before they reached their prime.