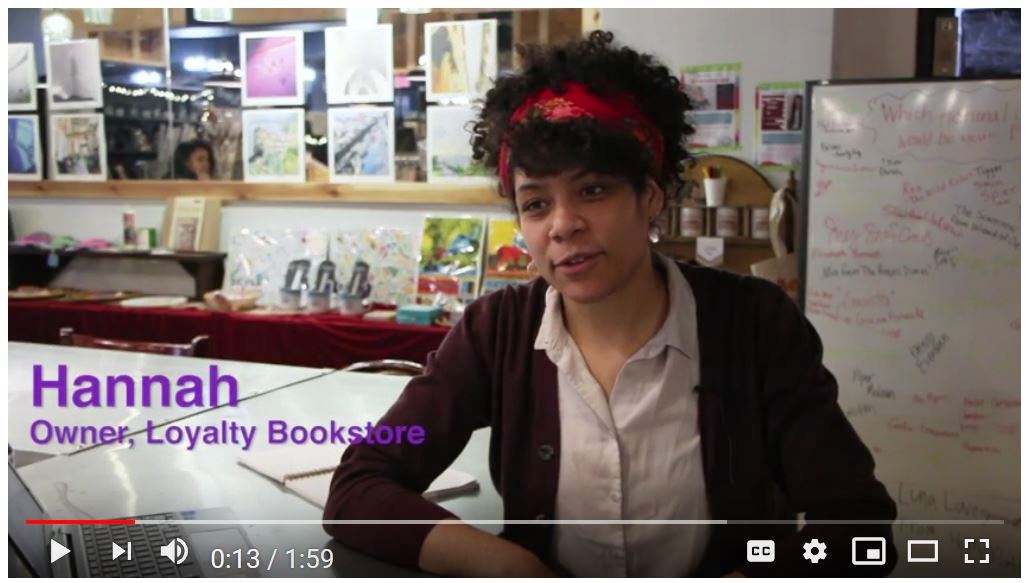 Loyalty Bookstore, the independent bookstore in Washington, D.C., with a focus on intersectional, feminist and diverse books, has launched a crowdfunding campaign with a goal of $60,000.
According to owner Hannah Oliver Depp and her team, that money will go toward securing the original store's future in D.C.'s Petworth neighborhood, as well as opening a second, permanent location in Silver Spring, Md., this fall.
The Loyalty Bookstore team hopes to sign a lease in Silver Spring "immediately" and have the new space ready for an October opening. At the same time they plan to purchase a store vehicle for the new location, which would allow the team to take part in more offsite events like book fairs and festivals.
In Petworth, meanwhile, they plan to use a portion of that $60,000 to renovate the Reading Room, which is an event space that Loyalty Bookstore shares with a bar and restaurant called the Petworth Citizen, and to finish remodeling the store's exterior and entranceway.
Loyalty Bookstore is offering a variety of rewards to backers, from a bookstore-branded sticker and collection of buttons to a one-time 30% off shopping spree and a year of subscription boxes paired with "inscription on the Wall of Fealty."
Loyalty Bookstore opened in February of this year in the space previously occupied by Upshur Street Books. Depp bought Upshur Street Books from the store's founder and original owner in early 2019, after being the store's managing partner for several months, and reopened it following renovations and a name change. Loyalty Bookstore debuted as a pop-up shop run by Depp in Silver Spring last holiday season.