The Reader's Loft in Green Bay, Wis., will close August 31, but Amy Mazzariello, the bookshop's buyer and events coordinator, is already in the planning stages to open a new indie, Lion's Mouth Bookstore, downtown.
In a letter to friends and customers posted on Facebook, Reader's Loft owner Virginia Kress announced her retirement and the closure: "These past 26 years have brought so much joy I don't even know how to properly express it. Not just the books themselves but all the people that have come into my life as a result; customers, authors and co-workers alike. My goal from the beginning was to create a haven from the frantic world we all find ourselves living in. I hope you have found over the years that The Reader's Loft was a place of refuge and peace for you. From our book clubs to writing circles to poetry readings I hope you have also found nourishment for your mind and soul. I will miss you all!"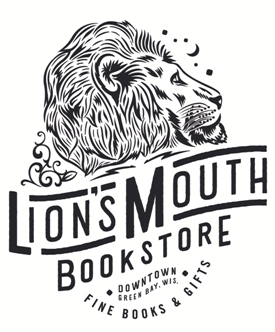 Kress also noted, "on a more positive note," that Mazzariello "will be opening a new bookstore created in her own vision on Washington Street in downtown Green Bay. While her store Lion's Mouth will offer the same basic services as our current store, the setting will be a bit more contemporary. We hope you will all continue your patronage of our local independent bookstore."
Mazzariello, who has been a bookseller for a number of years, decided that the time is right to take the next step. Lion's Mouth Bookstore will be located at 401 N. Washington St.
"My vision for the business is largely the same as the what the Reader's Loft currently has to offer," she said. "The only real difference will be its location, name, and size (we are moving into a 1,500 square foot space from a 3,000 square foot space). Currently, we are located in a bedroom village of Green Bay and as a result serve as a destination for most. I am looking forward to being in the downtown area where there are a number of hotels, the main branch of the Brown County library, the court house, the Meyer Theater, Schreiber Foods corporate offices, condos and apartments, and the Fox River City Deck, a place where kids tend to gather and hang out. I really think as a bookseller it is important to be where the kids are. They are our future readers after all and I want Lion's Mouth to help create a book culture for them, too. The Fox River Trail ends a block beyond our new location and people of all ages use it daily."
Mazzariello launched her bookselling career in 2000 at Powell's Books, Portland, Ore., and went on to work briefly at Borders in Danbury, Conn., before moving to Wisconsin and joining the Reader's Loft team. She has also served as a founding board member and co-president for Green Bay's UntitledTown Book and Author Festival.
Although Lion's Mouth Bookstore does not have a website yet, plans call for it to be ready by the end of September. Once the Reader's Loft is closed, Mazzariello will change the name of the Facebook page to Lion's Mouth. "Everything we do at the Reader's Loft will carry over to the new store, so keeping the Facebook page alive and well seems fitting. The Reader's Loft does not have an Instagram page, but Lion's Mouth will," she noted.
"I am very excited to enter into the next phase of bookselling, as a store owner," Mazzariello said. "I have been given a tremendous opportunity through the Reader's Loft to grow with the community and I think the timing is perfect to move from Bellevue into the heart of the city."
She added that Kress "could not have been more accommodating over the past 13 years while she allowed me to work through the process of learning the trade on a deeper level. As a result of her trust and kindness I have been able to be part of a body of people interested in bringing big name authors to the area, such as Margaret Atwood, R.L. Stine, Walter Mosely, Roxane Gay and more through the work of UntitledTown. We are cultivating a real book culture in what is largely known as Packer Country and I am eager to see what this next chapter will reveal."