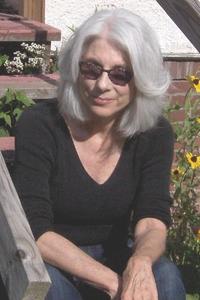 photo: David Baker
Lisa Sandlin was born in Beaumont, Tex., where she grew up in oil-refinery air, 60 miles from the Gulf of Mexico. After raising a son in Santa Fe, N.Mex., she taught writing for more than 20 years at Wayne State College and at the University of Nebraska Omaha. She has since returned to Santa Fe. The Bird Boys (Cinco Puntos Press, July)--a sequel to The Do-Right, which won the Shamus Award and the Hammett Prize--is her sixth book.
On your nightstand now:
Los enamoramientos by Javier Marías, and a great and helpful accompaniment, Larousse's Diccionario Escolar Plus, Spanish-Spanish. Give Me Your Hand by Megan Abbott, a brilliant crusher of a novel. Becoming by Michelle Obama, whom I saw inspire 14K people in Denver with her talk on this book and her life. Bluebird, Bluebird by Attica Locke, bought after I truly enjoyed Black Water Rising, and This Bright Darkness, a book of luminous poems by Sarah McKinstry-Brown. Oh, and Normal People by Sally Rooney has just arrived!
Favorite book when you were a child:
Robinson Crusoe by Daniel Defoe. I loved the parts about house building and inventiveness. My small condo has a clerestory so I can always see the sky, and a crow's nest of a bedroom reached by a spiral staircase.
Your top five authors:
Margaret Atwood, James Baldwin, Ernest Gaines, Haruki Murakami, George Saunders.
Book you've faked reading:
More like, books that flew over my head: at 14, I bought Dostoevsky's Crime and Punishment from the grocery store stand. In my 20s, I read Gabriel García Márquez's La hojarasca, understanding, probably, every fourth word. Nevertheless, I persisted.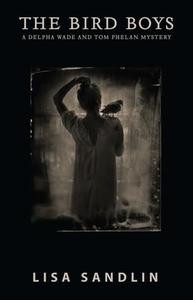 Books you're an evangelist for:
Ironweed by William Kennedy and Specimen Days by Michael Cunningham.
Book you've bought for the cover:
Tent of Miracles by Jorge Amado. Fell in love with the cover's lovely scholarly man, and his sexy shirt.
Book you hid from your parents:
Jacqueline Susann's Valley of the Dolls. The scene: teenage me behind locked door with wide eyes, mother banging on door, father yelling from another room, "Let her read it!"
Books that changed your life:
Song of Solomon by Toni Morrison and Housekeeping by Marilynne Robinson. They made me want to write.
Favorite line from a book:
Love in the Time of Cholera by Gabriel García Márquez: "Then he looked at Florentino Ariza, his invincible power, his intrepid love, and he was overwhelmed by the belated suspicion that it is life, more than death, that has no limits."
Five books you'll never part with:
Goodbye to All That by Robert Graves, 1930 edition; Their Eyes Were Watching God by Zora Neale Hurston; Black Elk Speaks by Black Elk and John G. Neihardt; The Complete Poems of Cavafy by Constantine Cavafy; Thirteen Stories by Eudora Welty.
Book you most want to read again for the first time:
Yep, I'd join the long line of readers who chose Jane Eyre by Charlotte Brontë.