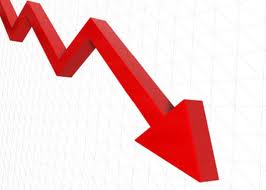 In July, bookstore sales fell 5%, to $646 million, according to preliminary estimates from the Census Bureau. For the first seven months of the year, bookstore sales have fallen 5%, to $5.23 billion.
By comparison, independent bookstores have done better than the Census Bureau average, which includes a range of retailers that sell books. Through August 14, slightly more than the seven-month period measured by the Census Bureau, sales at ABA member stores, as reported to the weekly bestseller lists, are down 0.5% compared to the same period in 2018. Compound annual growth among ABA member stores is 7.5% during the past five years.
Total retail sales in July rose 4.9%, to $533.1 billion. In the first seven months of the year, total retail sales rose 3.1%, to $3.5 trillion.
Note: under Census Bureau definitions, the bookstore category consists of "establishments primarily engaged in retailing new books."