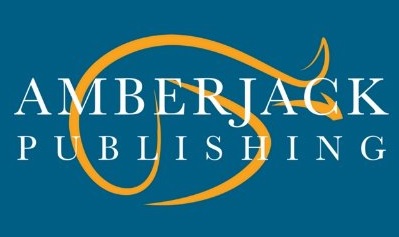 Independent Publishers Group's Chicago Review Press has bought Amberjack Publishing, which will become an imprint of Chicago Review Press and be headed by group publisher Cynthia Sherry. Chicago Review Press is retaining Amberjack staff members Cherrita Lee for editorial and Jana Good for marketing and publicity.
Amberjack Publishing, Eagle, Idaho, was founded in 2014 and publishes literature and nonfiction that is "vital and transformational to its readers." It has 63 titles in print, and another dozen titles will be released over the next year. In January, IPG began handling distribution for Amberjack.
Amberjack's adult literature spans a range of genres and includes I Am Yours by Reema Zaman, Fallen Mountains by Kimi Cunningham Grant and the recently published book on sexual empowerment for women, Girl Boner by August McLaughlin. Forthcoming fall titles include The Hanged Man and the Fortune Teller by Lucy Banks and There You Are by Mathea Morais. Amberjack's YA and middle grade titles include Eric Bower's Baron series and the Dewey Fairchild series, which both have new titles on the fall 2019 list. Notable YA titles include The Art of Escaping by Erin Callahan and Beau & Bett by Kathryn Berla.
Sherry commented: "I've been a great admirer of Amberjack's list starting with Girl Boner last year. I love their emphasis on telling women's stories in their own voices, whether it's fiction or nonfiction."