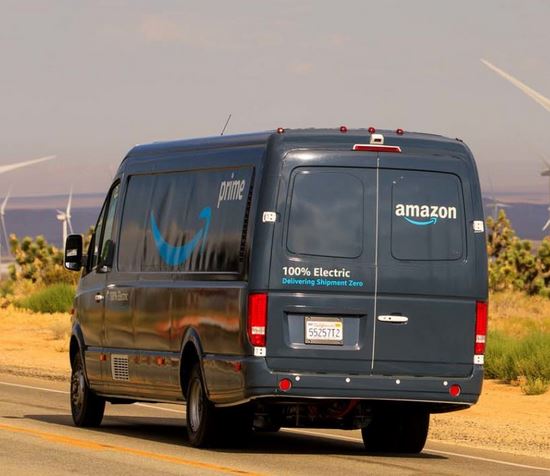 Yesterday, Amazon and Global Optimism unveiled the Climate Pledge, which calls on signatories to be net-zero carbon across their businesses by 2040, a decade ahead of the Paris Accord's goal of 2050. The announcement came just a day before a planned walkout-- part of the larger Global Climate Strike today--by more than 1,000 Amazon employees to protest the company's track record on environmental responsibility.
"We're done being in the middle of the herd on this issue—we've decided to use our size and scale to make a difference," said Amazon CEO Jeff Bezos. "If a company with as much physical infrastructure as Amazon--which delivers more than 10 billion items a year--can meet the Paris Agreement 10 years early, then any company can. I've been talking with other CEOs of global companies, and I'm finding a lot of interest in joining the pledge. Large companies signing the Climate Pledge will send an important signal to the market that it's time to invest in the products and services the signatories will need to meet their commitments."
As part of its commitment, Amazon will order 100,000 electric delivery vehicles from Rivian, a producer of emissions-free electric vehicles in which Amazon had previously invested $440 million to help accelerate production of the vehicles. Amazon said it plans to have 10,000 of the new electric vehicles on the road as early as 2022 and all 100,000 vehicles on the road by 2030. The company is also donating $100 million to reforestation efforts and launching a new sustainability website to report on its commitments and performance."
Bruno Sarda, president of the Carbon Disclosure Project North America, told the Washington Post the new Climate Pledge that Amazon agreed to is "unnecessary," given that carbon-reporting standards already exist. "It fails the test of accountability and transparency," he said.