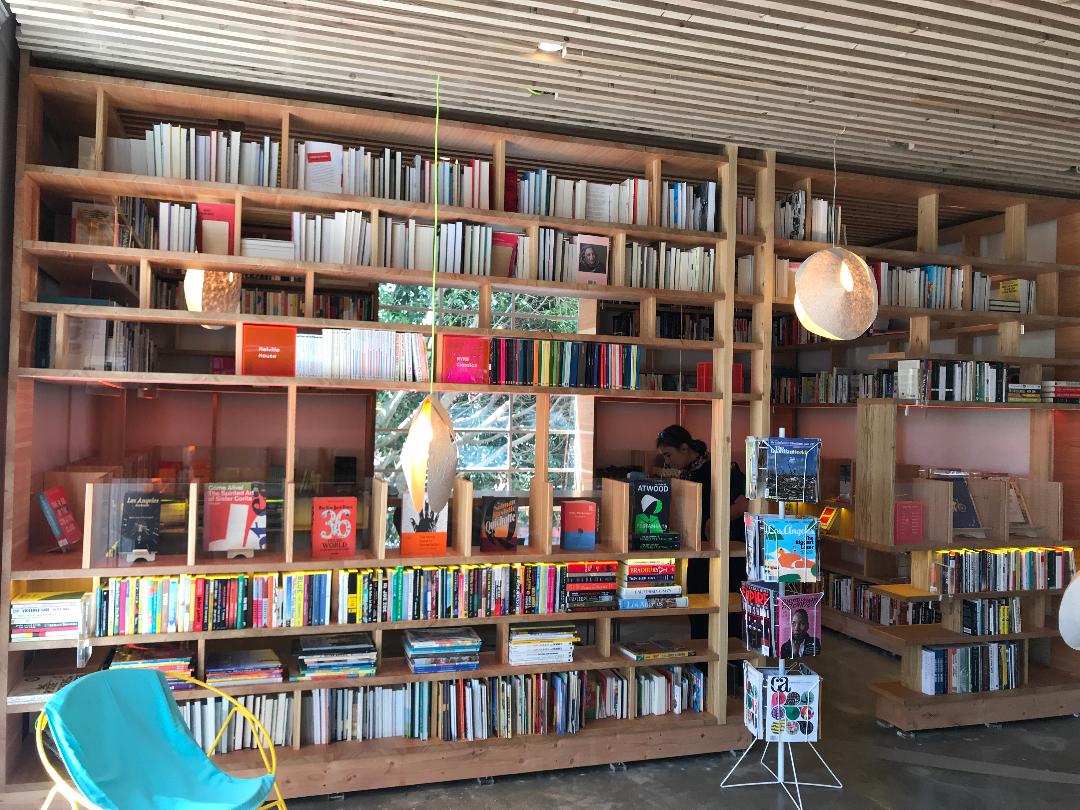 On September 3, workspace company Second Home opened a new bookstore on its Hollywood, Calif., campus called Libreria. The 186-square-foot store is a sister store to Second Home's Libreria bookshop in East London and carries an eclectic selection of books grouped not by genre but in a variety of unusual categories.
To open and manage the store, Second Home hired Katie Orphan, a veteran bookseller who most recently managed The Last Bookstore in downtown Los Angeles and was there for a total of 10 years. After leaving her previous job in June, Orphan spent the summer building Libreria's inventory and planning for the opening.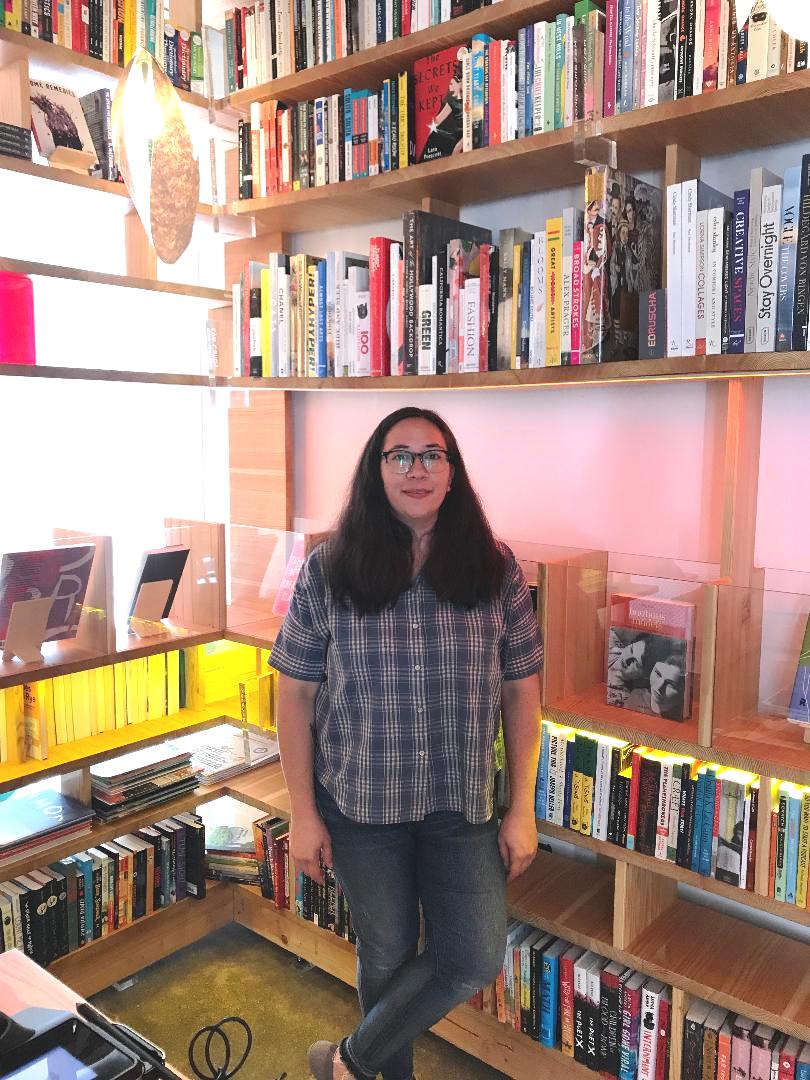 Katie Orphan
"The key thing that will really set us apart will be the organization," Orphan said. The unusual categories are designed to "facilitate connections" and allow shoppers to "draw connections between books you might not otherwise have drawn connections between."
She reported that two of the earliest categories she had locked in for the store were "Wanderlust" and "Dreamers & Junkies." Since then, she's added many more to the mix, including "World on Fire," "Fight or Flight," "Level Up" and "Unhappy Families." Anything that fits those themes, whether it be fiction, a biography or a travel book, can be included, and the categories run horizontally across shelves, rather than vertically.
In terms of what sorts of titles might make their way into those categories, Orphan said she plans to focus on work by Los Angeles authors, as well as authors from underrepresented groups, such as writers of color and queer writers, along with some international literature and literature in translation. On the subject of sidelines and non-book items, Orphan doesn't intend to carry very much aside from things like journals and pens.
Orphan explained that the unusual themes and shelving is representative of the "broader ethos" of Second Home, which puts a variety of different businesses under one roof in order to help people connect, bounce ideas off of each other and draw inspiration from different disciplines. The campus, she said, has a maximum capacity of around 1,500 people, with the company expecting to see about 1,000 people on campus each day. And while the Second Home campus encompasses some 90,000 square feet of interconnected "garden studios," the bookshop resides in the lobby of a completely renovated historic building that serves as the facility's entrance and centerpiece.
With most of the store's clientele being people who work on the Second Home campus, the store is only open until around 5 p.m., though that may change in the future. Looking ahead, Orphan hopes to make inroads with the surrounding East Hollywood community and make Libreria a neighborhood destination.
"I do think the bulk of the people who come in will be people who work on the campus, but I'm really hoping that our neighbors come to discover us," said Orphan. While doing her initial buy and prepping for the opening, Orphan said she thought a lot about who works on the campus, but she was also "never unaware of the neighborhood we're in and Los Angeles as a whole."
When asked about events, Orphan said the Second Home campus actually has its own, separate events coordinator and an auditorium with around 200 seats. Large-scale events are booked and organized by that coordinator while Orphan handles book sales. The first such event, a talk and signing with Antoni Porowski of Queer Eye, took place yesterday.
Orphan does, however, run a variety of smaller events, including book clubs and writing workshops, which are scheduled in the middle of the day so Second Home clients can attend while on their lunch break. The inaugural book club pick is Margaret Atwood's The Testaments, and the first meeting is set for September 30.
"I'm excited to be building another store from the ground up," reflected Orphan. "I wanted something new, and I wasn't sure what that new thing would be. But I was happy to find something where I'm still in bookselling, because I really love selling books." --Alex Mutter