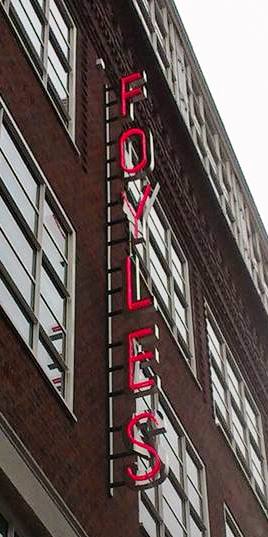 Foyles will adopt Waterstones' buying practices following an "extensive review" of the Foyles business, "which sees a 'small' number of back office roles put at risk of redundancy," the Bookseller reported. Waterstones acquired Foyles in September 2018.
The new buying process for Foyles will resemble fellow Waterstones-owned bookshops Hatchards and Hodges Figgis, "with the initial layer of ordering done by the central team in Piccadilly rather than by Foyles buyers. Bespoke ordering will then be layered on top," the Bookseller wrote.
In a letter sent to publishers, Foyles head of buying Jasper Sutcliffe noted that this integration "will deliver much-needed improvements across all sales routes and improve service levels to our customers.... As a result of this review Foyles will be migrating fully to the buying tool, Atlas, and Waterstones' central stock management system, Phoenix, with stock being supplied via the Waterstones central hub."
The letter also noted that "all of these changes are non-visible to Foyles customers and so the look and feel of our bookshops will remain unchanged, maintaining the uniqueness of the Foyles brand and experience. Foyles will of course still need to see new titles in advance of publication and I will be in touch directly to discuss with you how this will be done to ensure that the stated aim of securing the long-term future of Foyles is assured."
A Foyles spokesman said the company is "committed to ensuring the longevity of the Foyles brand and personality. As such the Foyles estate is now being supplied via the Waterstones Hub which allows us to make some much-needed improvements for our customers. As part of this process, we have similarly aligned various other back office systems which has led to a small number of roles at risk for redundancy. We are doing everything we can to find alternative positions for those affected wherever possible. Through these changes we hope to ensure our shops remain vibrant bookshops true to the Foyles brand."