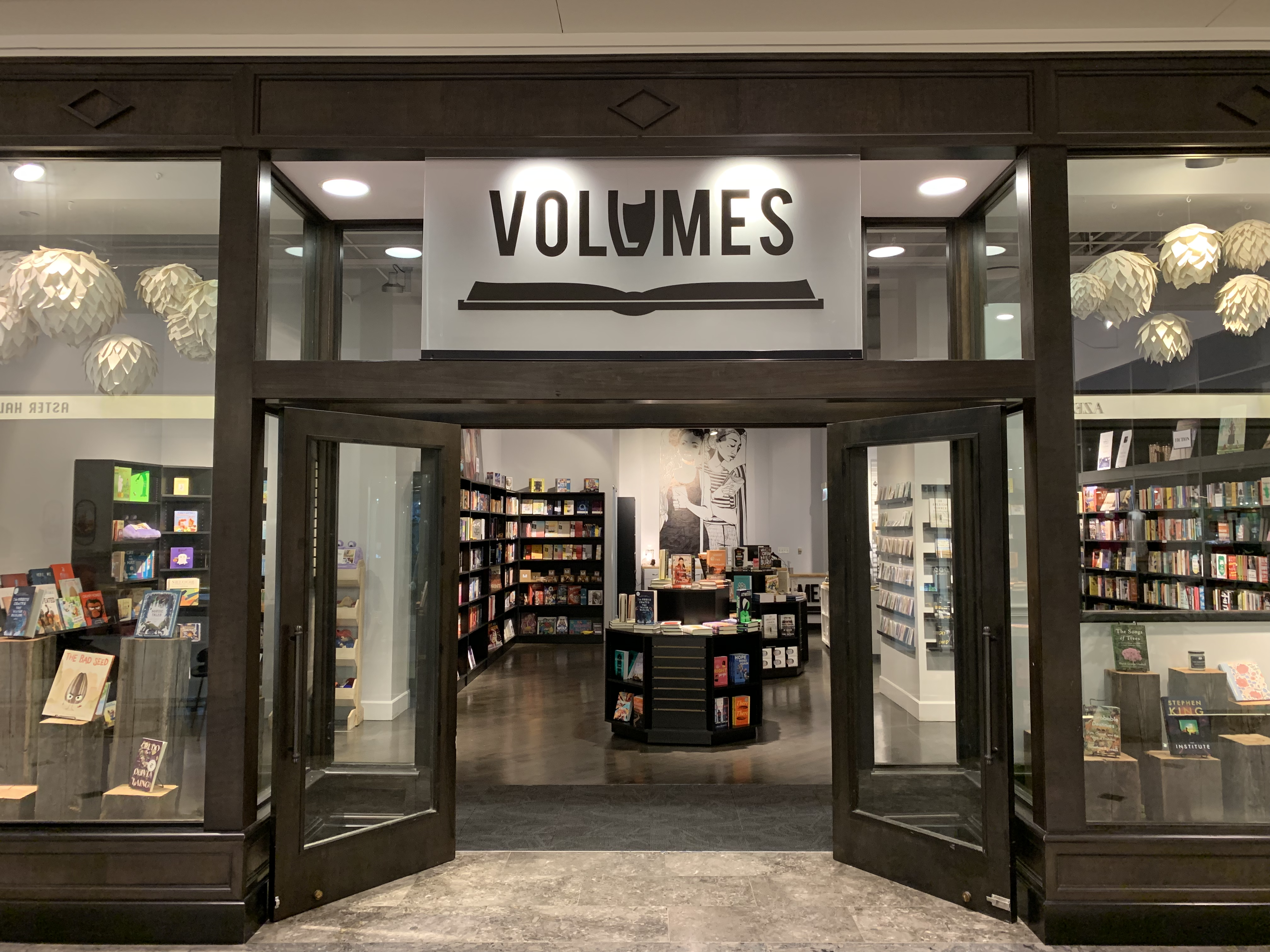 Volumes Bookcafe in Chicago, Ill., has opened a second location, in the city's Gold Coast area, co-owner Rebecca George reported. The new store officially opened last Wednesday, September 25, and is located in a high-end shopping center on the "Magnificent Mile" of Michigan Ave.
"The building contacted us and wooed us into the space," George said. She and her sister and co-owner, Kimberly George, did a holiday pop-up in that area last year, and "got a good look at what having a bookstore in that area could do."
The new store is about 1,400 square feet, which is smaller than the main store in Wicker Park, and it does not have a cafe. The inventory isn't too different from the original location, but George and her sister have added some more touristy things as well as more history titles and mysteries. When asked how the neighborhoods compare, George said that Wicker Park is very young, while the Gold Coast is the opposite, but very "young at heart."
The Gold Coast location is next to Aster Hall, a high-end food court operated by the people behind the restaurant Au Cheval, and George said the new store gets a lot of lunchtime traffic. She and her team plan to do more middle-of-the-day signings and events, and they also hope to partner with some of the hotels and other businesses in the area.
"Chicago hasn't had a bookstore on this stretch since Borders caved," George said. "I'm happy to bring some of that back. No bookstore could afford ground level in the downtown area so we had to go up."
George and her sister opened the first Volumes Bookcafe in 2016. In 2018, they launched an Indiegogo campaign that raised $39,980 for the bookstore.