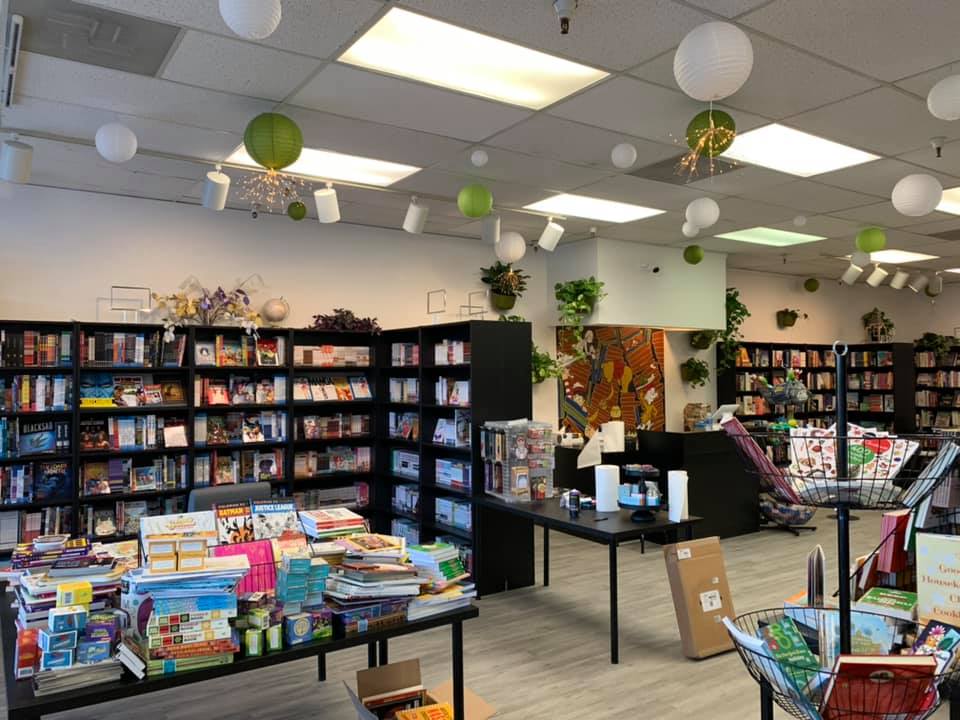 Enchanted Chapters, a children's and YA bookstore with a focus on accessibility for people on the autism spectrum or with other disabilities, celebrated its grand opening last Saturday in Phoenix, Ariz., AZCentral reported.
Owner Andrea Montepagano hopes the store will serve as a meeting place and hub for the community, and has planned storytime sessions as well as biweekly meetups for parents of children on the autism spectrum. She's made sure that there are separate spaces for sensory breaks and storytimes, and she has decorated the store with plenty of color and nearly two dozen plants.
Montepagano--the parent of two children on the autism spectrum--told AZCentral, "I kind of took all the memories and inspiration I'd found [at autism-friendly places] when we were traveling and put it into this place to create a space that was magical, where kids could come in and they're excited and where there's something more than just a sterile line of books."
Montepagano has organized both traditional and sensory-friendly storytimes, with the latter taking place before the store opens to the public to avoid distraction and overstimulation. For those events, she also keeps the lights dimmed and turns off any music.
Enchanted Chapters came to be after Montepagano combined her desire for more autism-friendly places in the Phoenix area with her love of books. While she was preparing to open the store, Montepagano enlisted her childhood friend Jennifer Pettit to be the store's full-time general manager.
"It will be how much people in the community love it and feel included and if they get something out of it," said Petit, on the subject of how they'll measure the store's success. "It's nice when it becomes more than a store and is more engaging and provides a solace for people, especially children who have special needs."